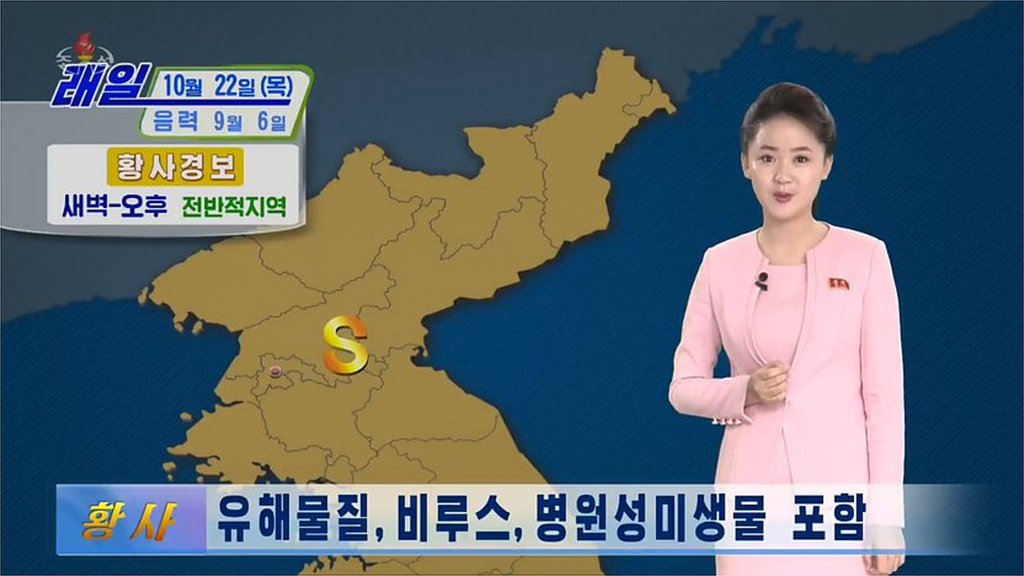 North Korea has warned its citizens to stay indoors over fears that "yellow dust" which blows in from China could bring coronavirus with it, the streets of the capital Pyongyang were reported to be virtually empty on Thursday following the warning, the secretive state claims to be coronavirus-free but has been on high alert since January with strict border closures and restrictions on movement, there is no known link between the seasonal dust clouds and Covid-19.
State-controlled Korean Central Television (KCTV) broadcast special weather segments on Wednesday, warning of an influx of the yellow dust the next day. It also announced a nationwide ban on outdoor construction work. Yellow dust refers to sand from Mongolian and Chinese deserts that blows into North and South Korea at certain times of the year. It is intermingled with toxic dust that for years has raised health concerns in both countries, on Thursday, the Rodong Sinmun newspaper, a government mouthpiece, said "all workers… must clearly recognize the danger of invading malicious viruses" in response to the dust cloud.
Embassies also reported receiving a warning about Pyongyang's dust concerns, despite claiming the country has no cases of coronavirus, there are deep fears about Covid-19 in North Korea and leader Kim Jong-un has been holding high-level meetings to ensure tight restrictions remain in place.