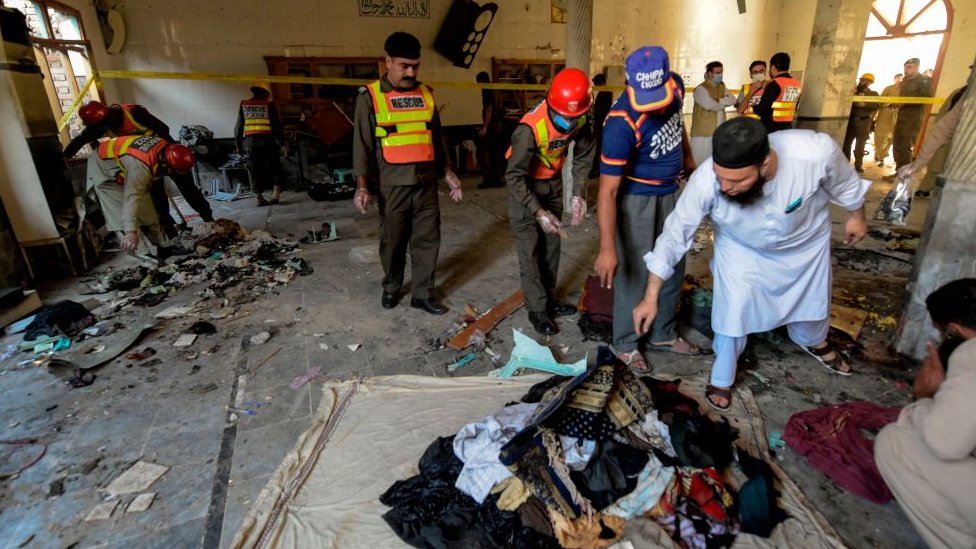 It has now emerged that at least 7 people have died from today's bomb blast in Peshawar Pakistan, hospital officials say those killed were young men, aged between 20 and 30. Dozens of others were injured, including four under the age of 13. The motive for the attack on a Koran study class is unclear, hundreds of students were present at the seminary. The northern city of Peshawar, close to the Afghan border, has seen some of the worst of the violence during the Taliban insurgency in recent years.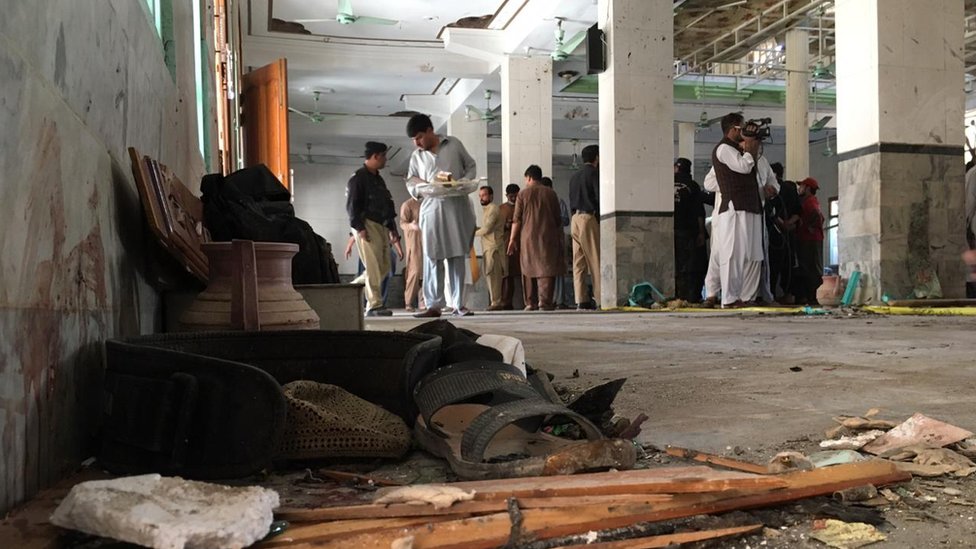 The blast took place at about 08:30 local time (03:30 GMT), police told reporters, about 60 people are understood to have been in the class at the religious school, known as a madrassa. An eyewitness told the police he saw a man enter the building with a bag of explosives shortly before the blast, images from inside the room show extensive damage. Assistant Inspector General of Police Shafqat Malik told Pakistan Express Tribune newspaper that 5kg (11lb) of explosives were used in the attack. Hospital officials told Reuters news agency that they had received dozens of injured, many with burns, the AFP news agency quoted police saying that two teachers were among the injured.
Pakistan's Prime Minister Imran Khan has expressed "regret over the loss of precious lives", strongly condemning the blast and promising to bring those behind it to justice.