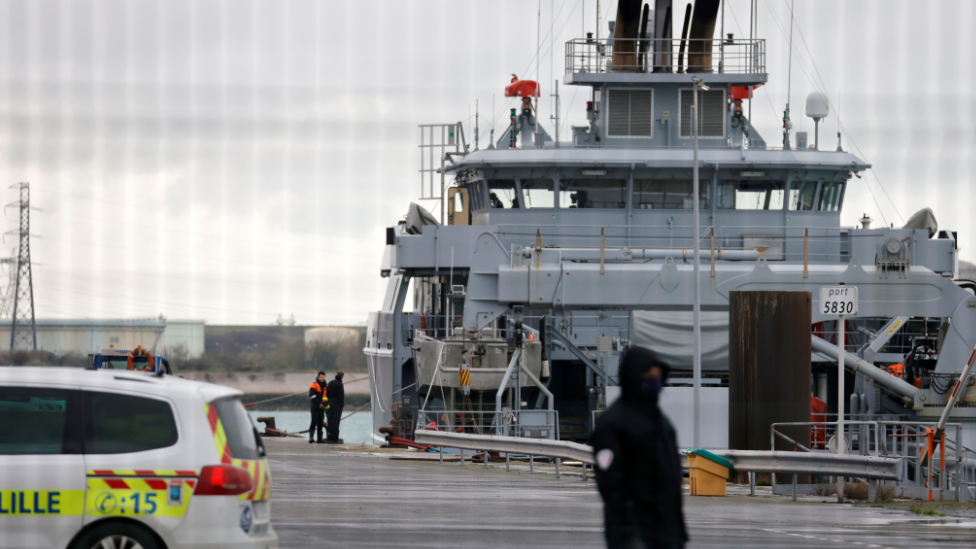 Two adults and two children have died after a boat carrying migrants sank off the coast of northern France, a large search and rescue operation began earlier after the vessel was seen in difficulty near Dunkirk. Two children – aged five and eight – and a man and a woman, believed to be from Iran, have died. Fifteen others have been taken to hospital.
UK Prime Minister Boris Johnson said his thoughts were with the victims' loved ones, he said "We have offered the French authorities every support as they investigate this terrible incident, and will do all we can to crack down on the ruthless criminal gangs who prey on vulnerable people by facilitating these dangerous journeys. Dan O'Mahoney said the incident strengthened their resolve to bring those responsible to justice. The stricken vessel was spotted about 2km off the French coast by a passing sailboat at about 09:30 local time, which alerted French authorities.
Four French vessels, one Belgian helicopter and a French fishing boat took part in the rescue and a search operation for people in the water, conditions in the English Channel have been rough throughout the day, with a gale warning issued overnight by the Met Office, an investigation has been opened by the public prosecutor in Dunkirk to try to identify the cause of the sinking. There has been a regular drum-beat of complaints from the UK that France is not doing enough to prevent migrants putting to sea in the first place, or accept them back on French soil once they do.
But local MPs around Calais say that Britain not France is the magnet for migrants along this coast, and that no amount of policing will stop them. One French MP accused the British government earlier this year of lacking "even an ounce of humanity" by not allowing people to claim asylum from outside the UK. The Home Secretary, Priti Patel, has promised to make the Channel "unviable" for migrant boats. People smugglers in Calais and Dunkirk are reportedly warning their clients of an upcoming crackdown.
Migrants have been found this year trying to cross the Channel without the people-smuggling networks, on makeshift rafts, or simply by trying to swim across. Labour MP Yvette Cooper, chair of the home affairs select committee, said the deaths were "truly awful", and that criminals were profiting from "other people's desperation". Dover MP Natalie Elphicke said it was terrible that tragedy has struck in the Channel again, adding, people traffickers have no regard for life, no matter how old or young.