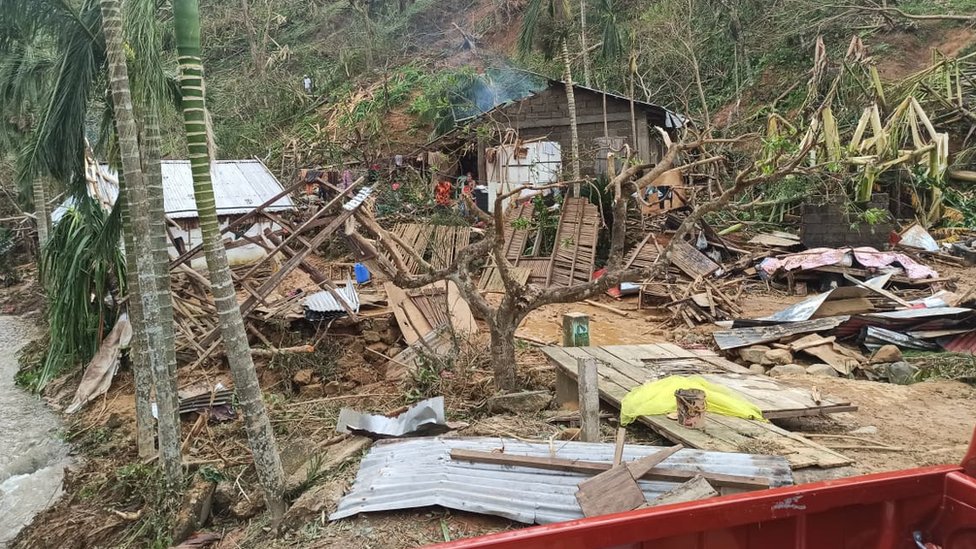 There are fears a typhoon which slammed into the Philippines may have damaged 90% of the buildings in the first town it struck, the Red Cross has said, Philippines Chairman Dick Gordon said a "visual" assessment showed that Virac, home to 70,000 people, had been badly affected by Typhoon Goni, at least 16 people were killed after Goni made landfall on Catanduanes island as a super typhoon on Sunday, it has now been downgraded to a tropical storm.
Hundreds of thousands have been displaced, though the storm spared the capital Manila, Virac was the first urban area on Catanduanes to be hit by the storm, communication lines have been down since Sunday and it has been difficult getting information out of the area, the Red Cross confirmed to reporters that teams on the ground had made a "visual" assessment which suggested between "80-90%" of the municipality's buildings were damaged by the storm.
Mr Gordan said the current damage to the town was "like 70% of [Typhoon] Haiyan's damage", at least six people have died across the island province of Catanduanes, the Philippine Red Cross has also said there is no access to electricity, no water and no cellular network, however, there is said to be little damage to the region's airport and seaports. On social media, many have been tweeting with the hashtag #NasaanAngCatanduanes or "Where is Catanduanes", calling on local media to provide updates. Ten people, including a five-year-old, were reported to have died in Albay province, two drowned, another was swept away by volcanic mud and another killed by a falling tree. In the Guinobatan municipality, also in Albay province, Representative Zaldy Co of the Ako Bicol party list told news agency Reuters said more than 300 houses were buried under volcanic debris.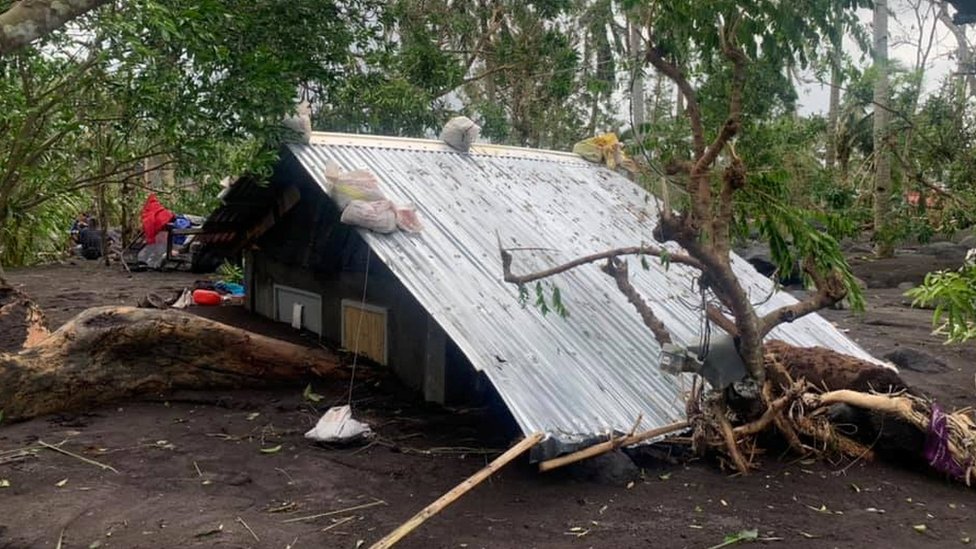 The party list added that several people were believed to be buried alive, the entire Bicol region currently remains without electricity. In Quezon province, power supplies were cut in 10 towns after the typhoon toppled trees, the Philippines is used to powerful storms, it is hit by an average of 20 storms and typhoons a year and lost 22 people when Typhoon Molave barreled through the same region last week, but this year preparations have been complicated by the Covid-19 virus, which has already caused 380,739 infections and led to 7,221 deaths in the Philippines. Some 347,000 people were evacuated, civil defence chief Ricardo Jalad said, revising down the one million figure he mentioned ahead of the storm.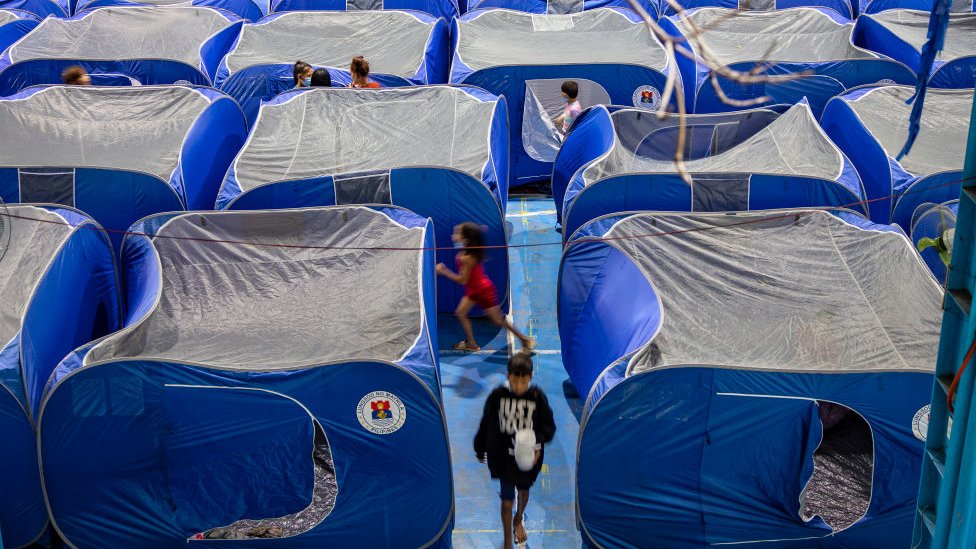 Coronavirus patients being treated in isolation tents had been evacuated, officials said, ports and airports were shut, and schools, gyms and government-run evacuation centres were being used for covid-19 secure emergency shelters. Evacuating people is more difficult at this time because of Covid-19, Bicol regional civil defence spokesman Alexis Naz told AFP on Saturday.