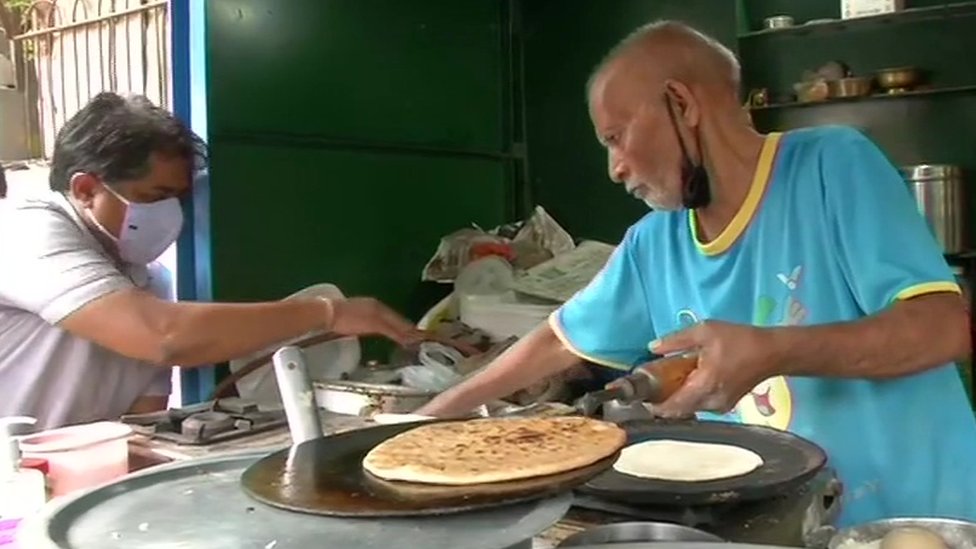 The Indian stall owner, whose video went viral has filed a police complaint against a blogger who helped him get business. Gaurav Wasan's viral video in early October showed Kanta Prasad crying over the lack of customers at his stall in Delhi because of the pandemic. The video moved people, including celebrities, and they responded to Mr Wasan's call for donations.
Mr Prasad has now accused the blogger of misappropriating funds collected in his name, Mr Wasan has denied the allegations, the latest event has soured what was a classic social media story that made Mr Prasad and his wife Badami Devi famous overnight, many people donated money and also flocked to Mr Prasad's Baba Ka Dhaba to eat, people also praised Mr Wasan for highlighting the story and credited him for bringing a smile on the elderly couple's faces, but the story seems to have come undone.
Police officials have confirmed to reporters that they have received a complaint and have started an investigation, however, no charges have been filed yet. Mr Prasad has accused Mr Wasan of deliberately sharing his account details and collecting a huge amount as a donation, the stall owner told the Indian Express newspaper that he had only recieved 200 000 rupees ($2688 ; £2083) from Mr Wasan, but Mr Prasad has alleged that the donated sum was much higher.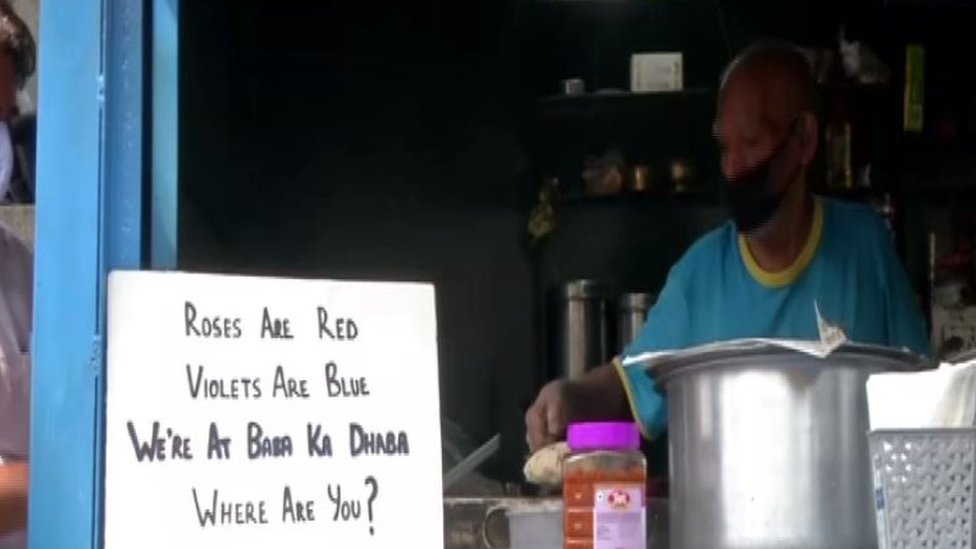 However, Mr Wasan told reporters that he had transferred all the money he had received to Mr Prasad, he added that that the allegations were baseless and people were "just trying to defame me and create negativity around my name". When I shot the video of Baba Ka Dhaba, I did not imagine it would get the kind of reception it got, I asked people to transfer money to my account for just one day." In a video uploaded to his YouTube channel, Mr Wasan says that donations started pouring in on 7 October to his account, on 8 October, Mr Prasad and Mr Wasan shot a video together asking people not to donate money anymore as enough had been deposited already. "I was trying to protect the guy, I told him we will raise some money for you he did not ask me to mention his bank account, if he would have asked me to use his bank details, I would have," Mr Wasan said.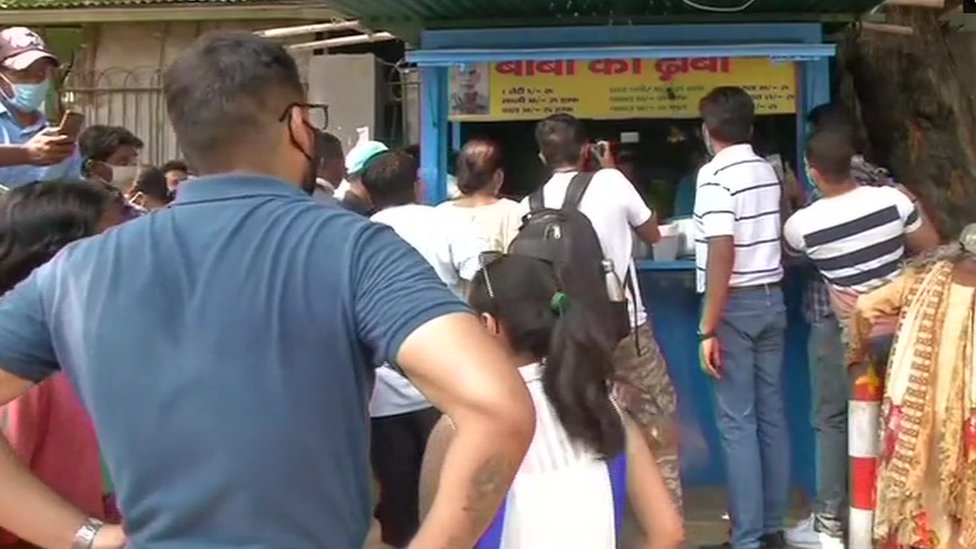 Street food is hugely popular in India, but the pandemic has hit vendors hard, forcing many to shut shop. The couple have been running Baba ka dhaba since 1990 in south Delhi's Malviya Nagar, they serve fresh, home-cooked meals and the menu typically includes parathas, a round, buttered bread popular northern India, a gravy of some kind, rice and dal, a thick soup of lentils. A meal sells for less than 50 rupees (about $0.70; £0.50), but the pandemic affected their business as people stopped eating out, but it all changed after Mr Wasan's video. Food delivery giant Zomato had also tweeted saying Baba ka dhaba was now listed on their app, the service even urged people to let them know of any other struggling food stalls so they could help.