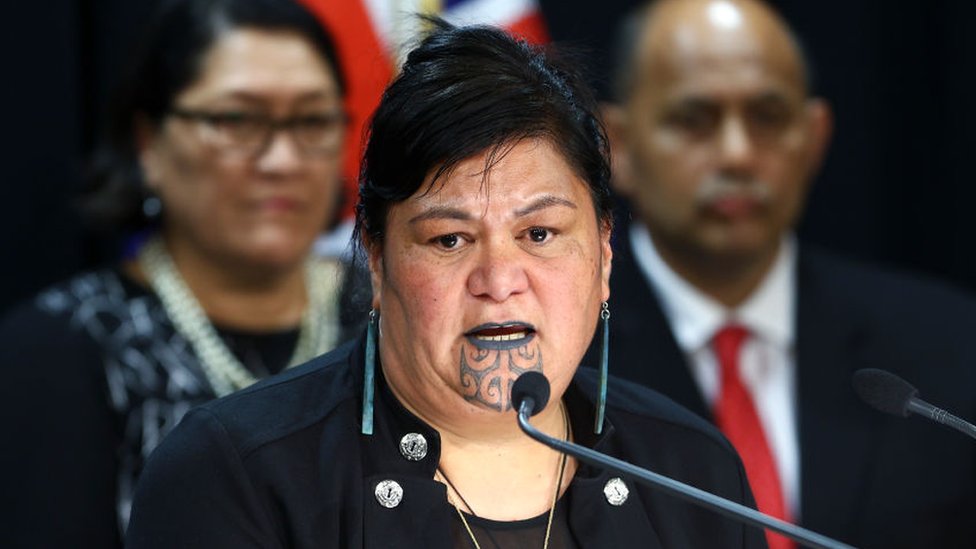 A New Zealand author's book has been pulled from an online store after she criticized the foreign affairs minister's traditional Maori tattoo, Olivia Pierson had tweeted that facial tattoos on a female diplomat was "ugly and uncivilized".
Nanaia Mahuta is the first female MP in New Zealand to have a Maori facial tattoo. She was appointed as minister in a recent cabinet reshuffle. Ms Pierson's tweet sparked anger and calls for her book to be pulled, in response, prominent online retailer Mighty Ape said it had withdrawn her book and "would not be making it available again". Some New Zealanders with Maori heritage wear tattoos, known as moko, to mark their genealogy and heritage, men's moko tend to cover their entire face, while women's moko cover their chin.
Ms Pierson had on Monday posted a tweet linking to a story about Ms Mahuta's appointment. "Really? The face of NZ's new Foreign Minister? Facial tattoos are not exactly a polished civilized presentation for a foreign diplomat in the 21st century," she said. She later said facial tattoos "especially on a female diplomat, is the height of ugly, uncivilized wokedom".
Many Twitter users criticized her comments as racially and culturally insensitive, pointing out that moko is part of indigenous culture. Ms Pierson told New Zealand news outlet Stuff that she stood by her comments, saying facial tattoos were ugly on "anybody, white, brown or black". PM Jacinda Ardern had earlier described her new cabinet which also includes the country's first openly gay minister as "incredibly diverse". Reaction to the new cabinet has been largely positive, with many praising the move, Ms Ardern had earlier last month led her Labour Party to a landslide victory in New Zealand's general elections.