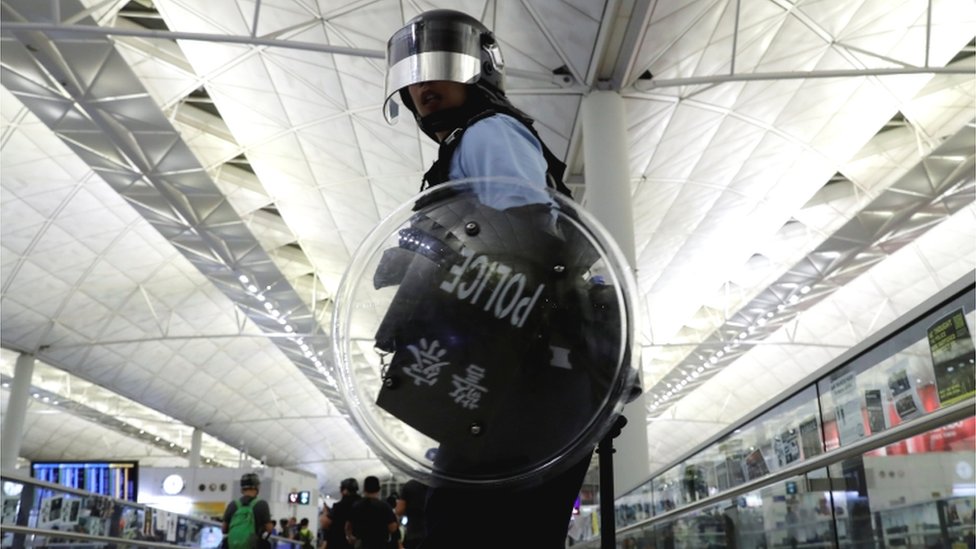 Hong Kong's new hotline to report breaches of the controversial national security law has received more than 1,000 calls within hours of going live, residents can anonymously send in images, audio and videos if they suspect someone has violated the law. The law, introduced earlier this year, criminalizes secession, subversion and collusion with foreign forces.
It has already led to several arrests of activists, and has silenced protesters, the maximum punishment under the law is life in prison. Hong Kong police said they had received more than 1,000 tips via the hotline by Thursday evening, according to reports in local media, residents can submit the information via email, text or WeChat, the mainland's most popular messaging app. Opposition politicians and rights groups warn that the service could be used to target those with opposing political views. "Informants may use this hotline against people who they dislike or are in a different political camp," senior China researcher at Human Rights Watch, Maya Wang, told AFP news agency.
Beijing has continued to tighten control of the city under the national security law. China argues the legislation is needed to tackle unrest and instability following months of protests demanding more democracy and less Chinese influence, but the law has been widely condemned by western governments and human rights groups, with critics saying it ends freedoms guaranteed for 50 years after British rule ended in Hong Kong in 1997. After it was introduced in June, a number of pro-democracy groups disbanded out of fears for their safety.