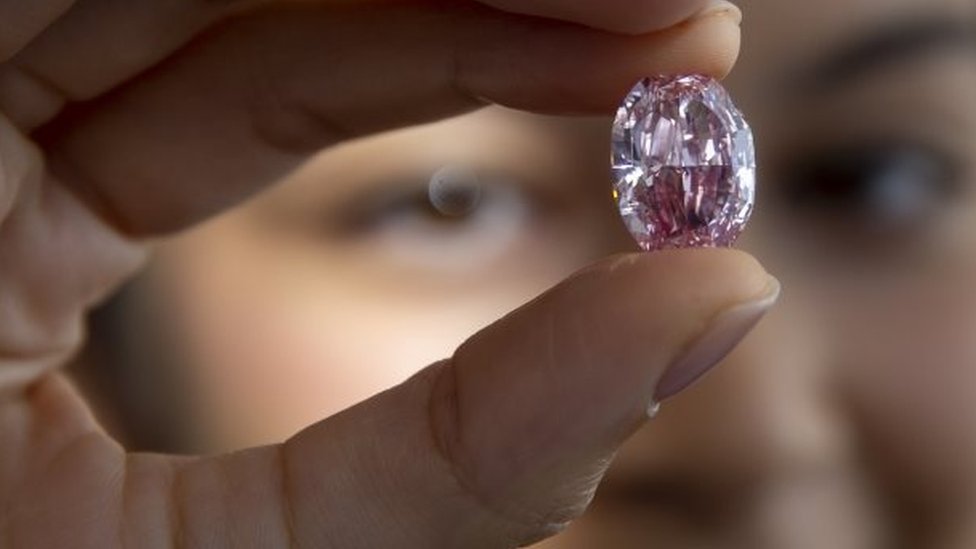 An extremely rare purple-pink Russian diamond has sold at auction in Switzerland for $26.6m, the 14.8-carat diamond, dubbed "The Spirit of the Rose," is the largest of it's kind to be auctioned, as 99% of all pink diamonds are under 10 carats.
It's size, along with it's colour and flawless internal structure, helped to attract the high price at Sotheby's in Geneva, the name of the winning bidder has not been publicly disclosed, it was one of three stones in a collection by Russian mining company Alrosa, all named after famous Russian ballets.
'The Spirit of the Rose' was cut from a rough diamond discovered Russia in 2017, the rough diamond was called Nijinsky, in honour of the Russian-Polish ballet dancer and choreographer. The current price record for a pink diamond is held by CTF Pink Star, the 59-carat stone sold at auction for $71m (£57m) at Sotheby's in Hong Kong in April 2017.