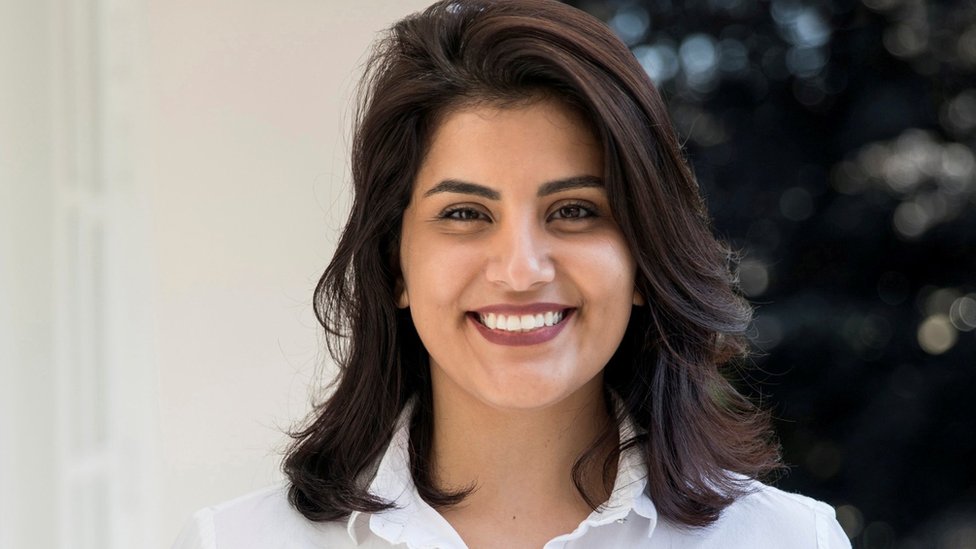 The family of the jailed Saudi women's rights activist Loujain al-Hathloul say they hope she will be freed as her trial resumes in Riyadh on Wednesday, Ms Hathloul, who was arrested in 2018, went on hunger strike a month ago in protest at her conditions in detention.
Her sister Lina told reporters that their parents had received no information about her health since then, Ms Hathloul and 12 other activists are accused of conspiring with foreign organisations hostile to the kingdom, last weekend's G20 summit hosted by Saudi Arabia was overshadowed by calls from international human rights groups to free the women and other imprisoned critics of the government. The kingdom rejected the calls, saying it would not allow people to lecture it. The 31-year-old first came to prominence as a campaigner for women's right to drive in the kingdom, Saudi officials insist her detention-only weeks before the ban was lifted has nothing to do with that issue, the charges she faces include having contacts with foreign diplomats, media, and activist groups.
Ms Hathloul's family have said she was held incommunicado for three months following her arrest, and that she was subjected to electric shocks, whippings, and sexual harassment, the government has denied the allegations of torture. This will be the first session since March in her trial, which began in early 2019, her sister Lina told reporters that she hoped the Saudi authorities would make the right decision and release her. She said their parents, who are also her legal representatives, were only informed on Tuesday about the trial's resumption, giving them little time to prepare.
They had received no information since their daughter went on hunger strike last month in protest at being denied regular contact with them and they were extremely worried about her, she added. Amnesty International's deputy Middle East director, Lynn Maalouf, said, "The only just outcome for this trial would be the immediate and unconditional release of Loujain al-Hathloul." "She is not a criminal, she is a human rights defender who is being punished simply for daring to advocate for change," she added.