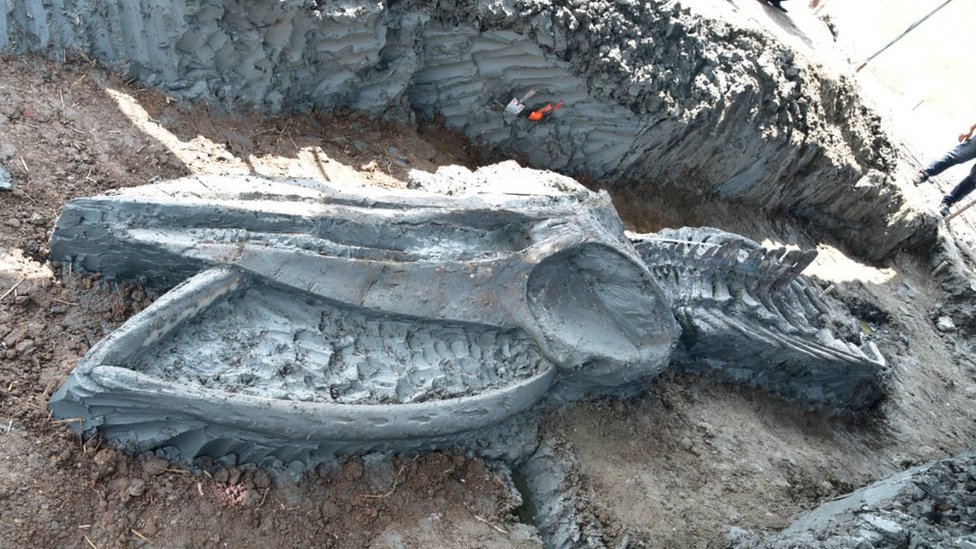 An almost perfectly preserved whale skeleton thought to be between 3,000 and 5,000 years old has been discovered in Thailand, the bones were found in early November some 12km (7.5 miles) off the coast just to the west of the capital, Bangkok.
The 12m (39ft) long skeleton is thought to be that of a Bryde's whale, it's hoped the find might help in research on sea levels and biodiversity. Pictures shared by Thailand's environment minister Varawut Silpa-archa show the bones apparently almost entirely intact, according to the minister, more than 80% of the skeleton have so far been recovered, including vertebrae, ribs, fins and one shoulder blade.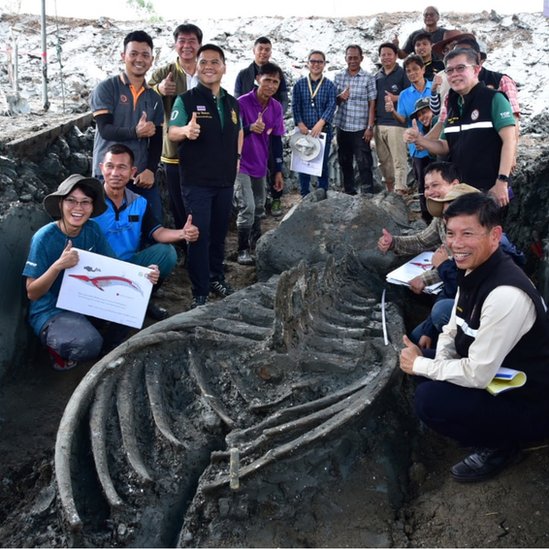 According to Thai media, the skeleton's head alone measures about 3m in length, the bones are yet to be carbon-dated to determine their exact age with the results expected in December.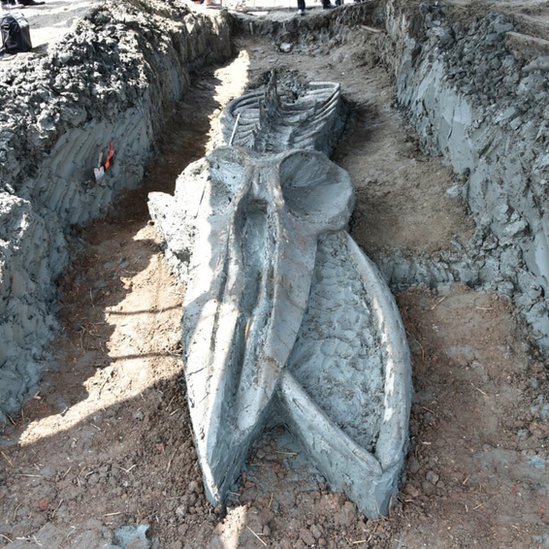 The partially fossilized bones were found off the current coastline in Samut Sakhon, according to the minister, the skeleton will be useful for research on how sea level have changed, the evolution of whales and biodiversity in the region. Bryde's whales, which live worldwide in warm temperate and tropical waters, are still found in the waters around Thailand today.