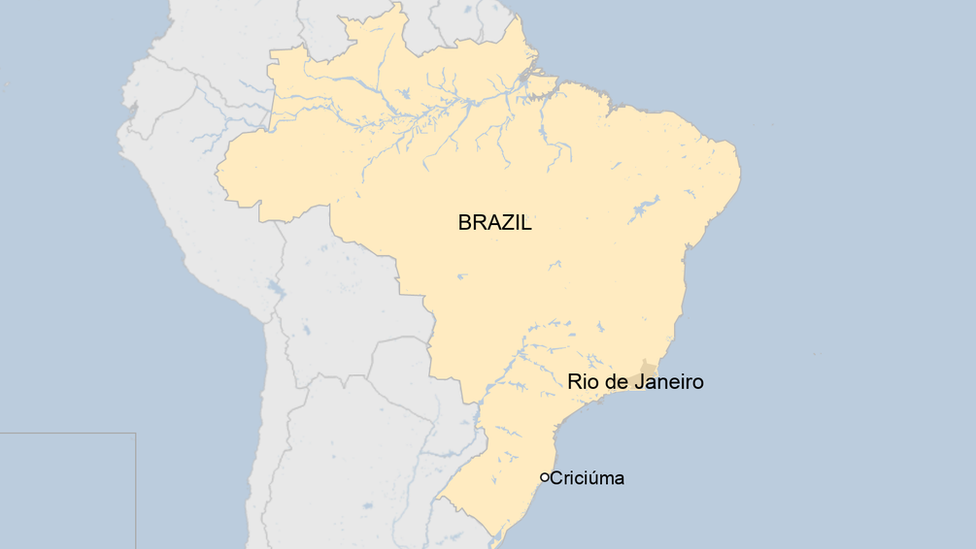 Armed men have stormed a number of banks in the southern Brazilian city of Criciúma, Brazilian media report.
Shooting started around midnight local time (03:00 GMT) and lasted more than an hour, footage posted on social media showed men with guns on the street.
At about 03:00 local time, Criciuma mayor Clesio Salvaro said in a tweet that " a major assault" was taking place and urged people to stay at home.
At least two people were injured and hostages were reportedly taken.
According to the Globo news website, the criminals smashed into bank branches, blew up ATM machines, set fires and blocked roads to stop any intervention by police.