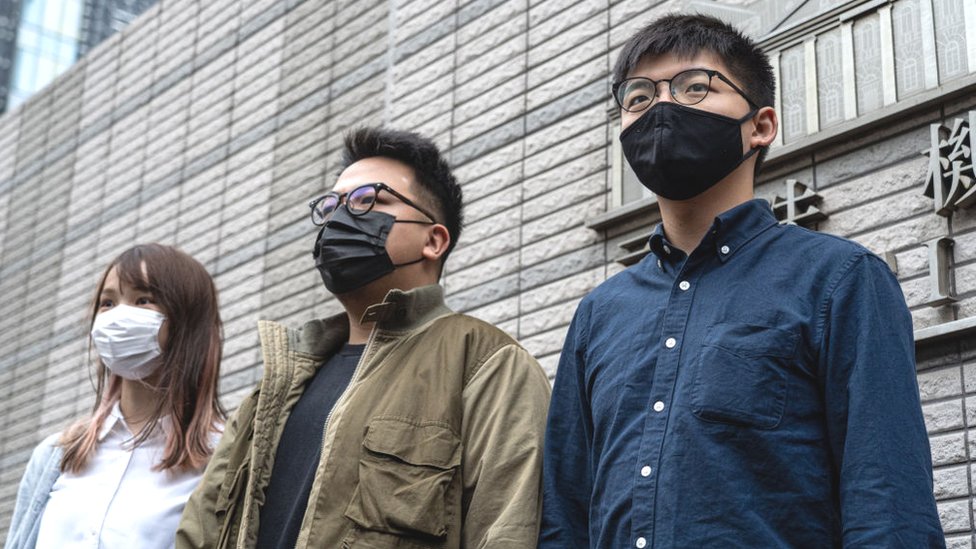 Hong Kong democracy activists Joshua Wong, Agnes Chow and Ivan Lam have been sentenced to jail for their involvement in mass protests last year.
The trio had been found guilty of unlawful assembly.
The pro-democracy movement has been stifled since Beijing introduced a controversial security law with harsh punishments, but as the alleged offences took place before the law's enactment, the trio have avoided a potential life sentence.
Wong has received a sentence of 13.5 months in jail, while Chow and Lam will be jailed for 10 and seven months respectively.
The trio were remanded in custody until today's sentencing, with Wong placed in solitary confinement.