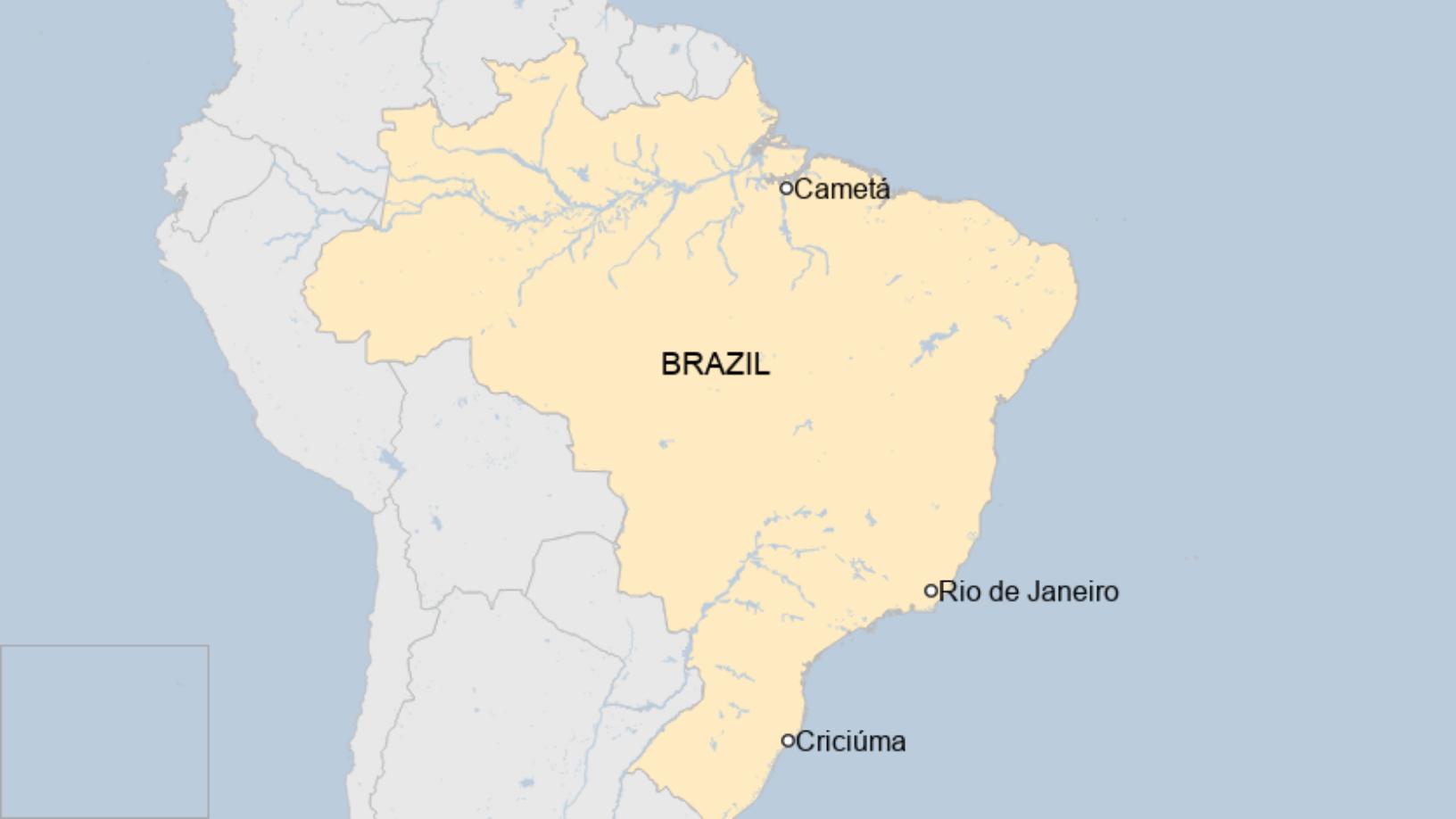 A gang of armed men has reportedly stormed a city in northern Brazil, attacking a bank and taking hostages. From initial reports, the overnight attack on Cametá appears to be almost identical to the storming of Criciúma, a city in the south, by gunmen in the early hours of Tuesday.
There is no suggestion that the two incidents are linked. Video footage from Cametá appeared to show a group of hostages being led through the streets. One hostage died, a local MP tweeted. However, there has been no official confirmation of anyone being dead or injured.
Footage posted online appears to show groups of gunmen on the street and hostages being taken. Shots and explosions are heard.
It is unclear which bank in Cametá, in Para state, is being targeted. Although details are still sketchy, there are clear similarities with the raid on Criciúma the previous night.
Security forces have been sent to the scene. The governor of Para state, Helder Barbalho, said: "We will do our best to ensure that peace is resumed as soon as possible and that the criminals are arrested."