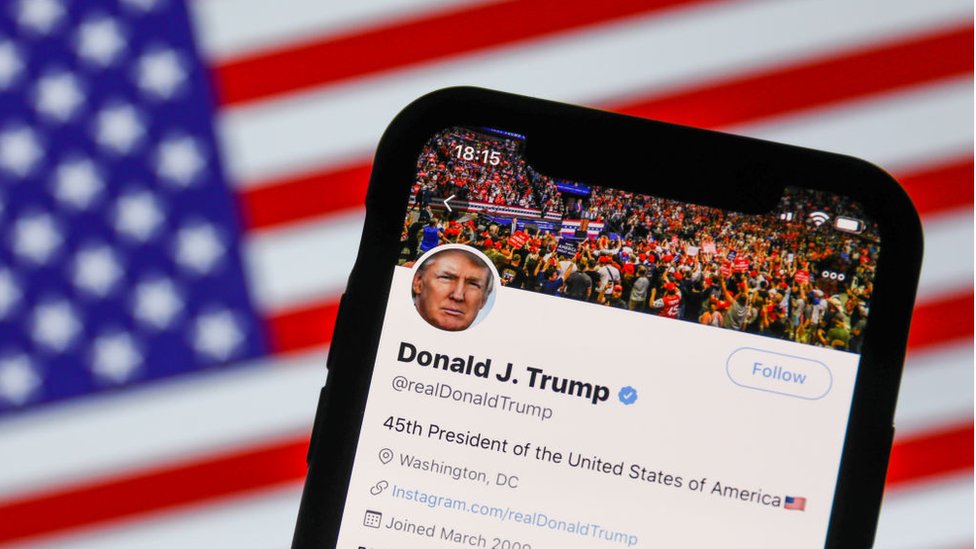 China's US embassy said its Twitter account was hacked after users noticed it had retweeted a baseless claim by outgoing US President Donald Trump.
In his post, Mr Trump repeated earlier unfounded allegations of election fraud in the polls he lost last month, ending "how can a country be run like this?". The tweet, which now includes a warning that the claim was disputed – was retweeted by the embassy's official account within minutes, but the embassy has denied the retweet. Officially, China has congratulated Mr Trump's electoral opponent Joe Biden, for winning the election, with a foreign ministry spokesman saying they "respect the choice of the American people". But Mr Trump has continued to make unsubstantiated allegations of voter fraud without providing evidence.
Under Mr Trump's administration, the countries' bilateral relationship has deteriorated, with the two economic superpowers locked in disputes spanning from trade and technology to suspected espionage. Later on Wednesday, the Chinese embassy firmly distanced itself from the retweet. "The Chinese Embassy twitter account was hacked this afternoon and we condemn such an act. For clarification, the Embassy didn't do any retweeting on Dec. 9," it posted. This is not the first time one of China's embassies have run into problems on Twitter: Beijing's UK embassy in September asked the social media platform to conduct an investigation after its ambassador's official account liked a pornographic clip.
Chinese officials claimed Ambassador Liu Xiaoming's account had been attacked as part of a "despicable" plot designed to "deceive the public". Mr Trump has been widely criticized for spreading unverified claims on social media. In May Twitter for the first time issued a warning about some of his posts, saying they had been debunked by fact checkers. In the months since it has issued multiple warnings on the president's tweets.