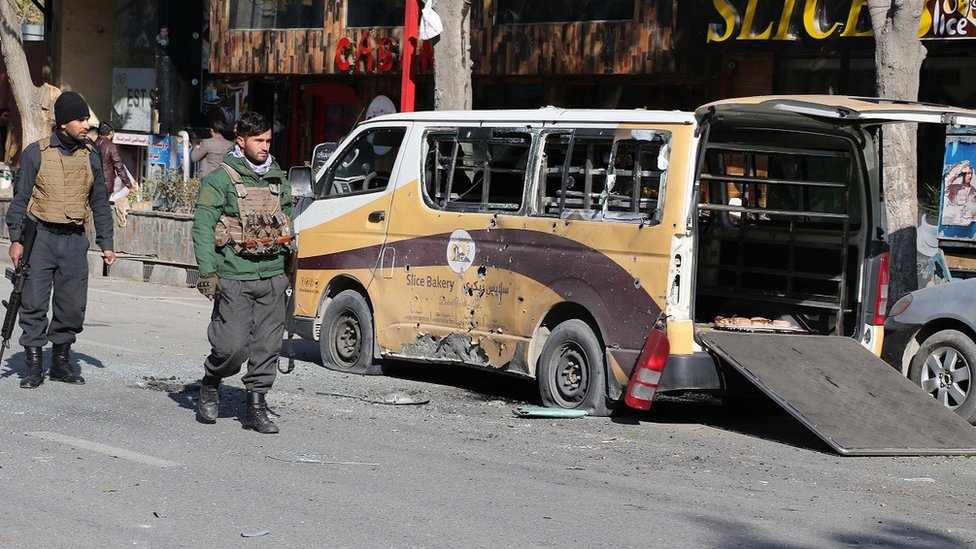 Kabul's deputy governor has been killed in a "sticky bomb "attack in the Afghan capital, security officials have said, Mahboobullah Mohebi was travelling by car on Tuesday when a device attached to his vehicle exploded, no group has yet claimed responsibility.
It is the latest in a spate of killings in Afghanistan this month, which have included a government prosecutor, who was shot dead while on his way to work. Journalists, activists and other political figures have been targeted, attackers often use so-called "sticky bombs", which are stuck to vehicles by magnets. Afghan news channel Tolo TV reports that Mr Mohebi's secretary was also killed in this latest blast, and two of security guards were injured.
Peace talks between Afghan officials and the Taliban, which have been taking place in Doha, Qatar have been paused until January, the two sides have have recently made progress on preliminary issues but are yet to begin discussing a ceasefire or power-sharing arrangement.