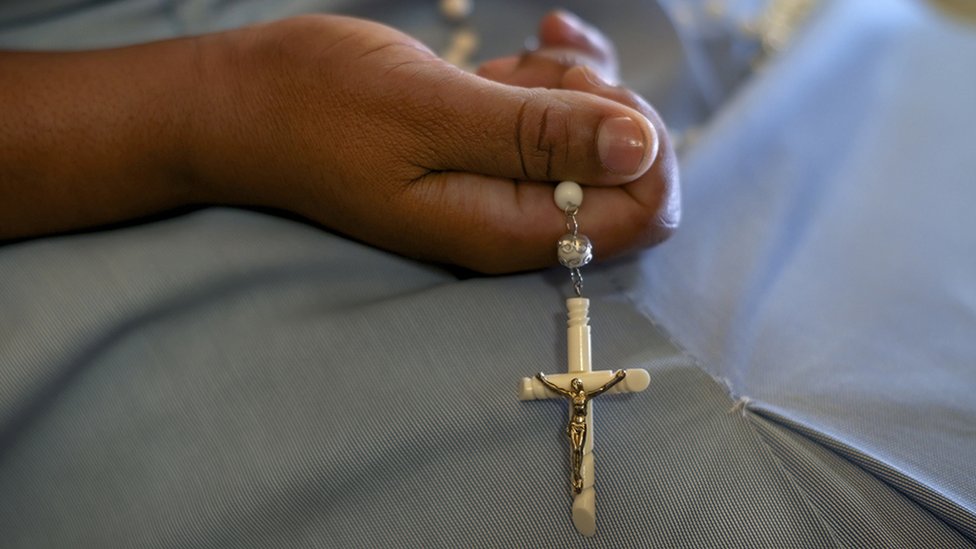 A Catholic priest and nun have been sentenced to life in prison for the killing of another member of their convent in India nearly 30 years ago.
Father Thomas Kottoor and Sister Sephy were convicted on Tuesday of murdering 21-year-old Sister Abhaya in 1992, and destroying evidence of the killing. The pair killed her after she came across them engaged in illicit sexual activity, local police originally thought the young nun had taken her own life, but further investigations were launched following suspicions about her death from family and campaigners. Sephy, 55, has not publicly commented on the ruling, but Kottoor, 69, insisted he was innocent. "I have done no wrong. God is with me," he told local media outside court on Wednesday, when he was sentenced.
A third priest, Fr Jose Poothrikkayil, was accused by prosecutors of also having an illicit relationship with Sephy. He was arrested and charged over the murder in 2008 but later acquitted due to a lack of evidence. Sr Abhaya's body was found in a well at St Pius X convent in Kottayam, a city in southern India. A court ruled that, before her death, she awoke in the early hours of 27 March 1992 and walked into the convent's kitchen to fetch water from a fridge, while in the kitchen, she caught Kottoor and Sephy in a compromising position, fearing she would disclose her discovery, the pair killed her and disposed of her body, the court ruled. Investigations into the young nun's death have been a highly contentious issue in India. Local and state police initially ruled that she had taken her own life. India's Central Bureau of Investigation (CBI) later took over the case in 1993 and found she had been murdered, but did not identify any suspects.
After a high court order in 2008, the CBI renewed its investigation and arrested and charged Kottoor, Sephy and Fr Jose Poothrikkayil, but they were released on bail. A lengthy trial process followed. "Sister Abhaya's case has finally got justice. She will rest in peace," said human right activist Jomon Puthenpurackal, who has campaigned for a verdict on the murder.