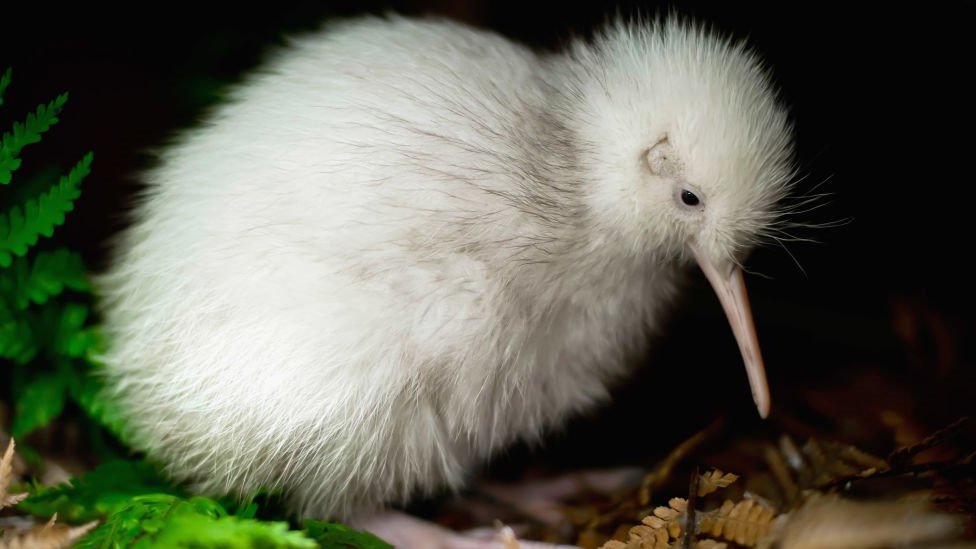 A rare white kiwi that inspired a children's book and toys has died, Manukura hatched in 2011, but the female North Island Brown Kiwi was born with white feathers.
She became a huge attraction at both Pukaha Mount Bruce, New Zealand's North Island wildlife centre, and online. Replica soft toys were of Manukura were sold around the world. "It is with great sadness we announce the loss of our dear friend Manukura," a Facebook page dedicated to her said. Manukura passed away peacefully on Sunday with rangers and veterinary staff present, it added. "She will be sorely missed." Manukura was the first of three white kiwi that hatched at the same centre in 2011 and 2012. Manukura was initially identified as male, but was later found to be female – further adding to her uniqueness.
Conservationists and fans of Manukura have been paying tribute to her, New Zealand children's author Joy Cowley wrote about the white kiwi in her book Manukura, the White Kiwi, after visiting her. "I enjoyed making the connection between Manukura's 'specialness' and every child's uniqueness", Ms Cowley told the New Zealand Herald.