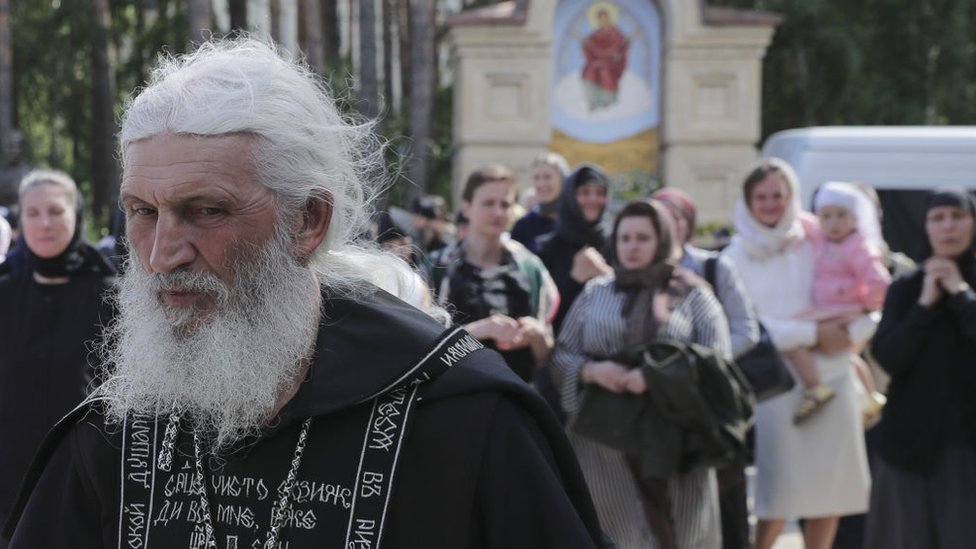 Russian police have arrested an ultraconservative defrocked priest during a raid on a women's monastery that he had taken control of.
Charges against Father Sergiy include encouraging minors to kill themselves, the former priest took over the Sredneuralsk convent near Yekaterinburg in June after the Russian Orthodox Church banned him from preaching, and refused to leave. He has denied the existence of the coronavirus pandemic. The controversial cleric was barred from preaching in April and then stripped of the right to wear a cross in May after he encouraged the faithful to disobey public health orders. Fr Sergiy helped found the Sredneuralsk Convent in the early 2000s, and hundreds of supporters have flocked there over the years to hear his sermons.
Russian authorities shut churches to worshippers between April and June, prompting Fr Sergiy to accuse them of co-operating with "forerunners of the Antichrist". Fr Sergiy was detained in a raid in the early hours of Tuesday, after clashes between police and his followers which lasted about an hour. Many of the armed men guarding the convent were thought to be pro-Russia rebels from the ongoing conflict in eastern Ukraine.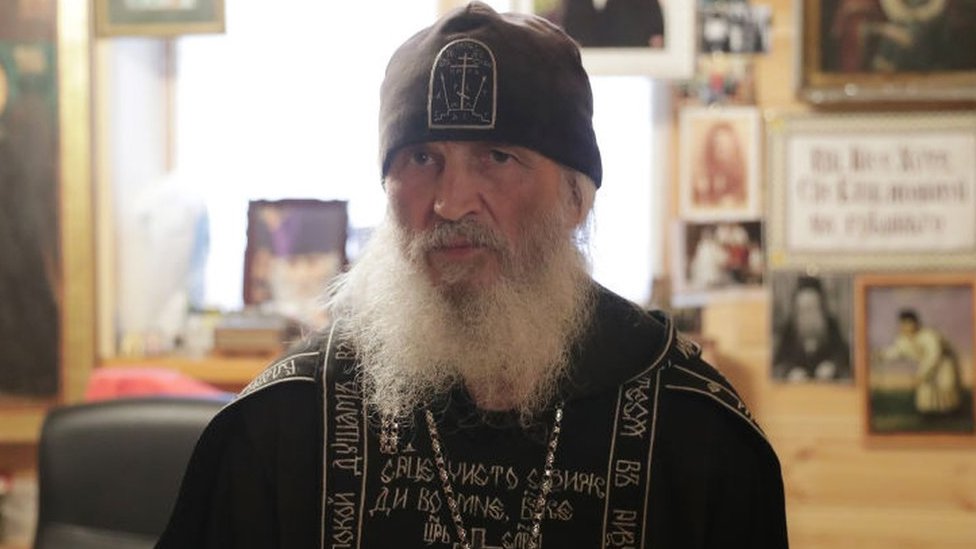 Several people received minor injuries including three nuns, later Fr Sergiy's supporters posted a video message in which he said that he was OK. "Forgive them, Lord, for they know not what they do, and even if they do, forgive them anyway," he said of his captors. The charge sheet against Fr Sergiy, published in local news website Ura.ru, says that he "publicly urged no fewer than 10 nuns" to take their own lives and posted a recording of his speech on YouTube. During the sermon he is seen asking his congregation, which includes children, whether they are ready to "go to the cross" for Russia, their children and their future. A former policeman, Fr Sergiy spent 13 years in a prison colony for murder, he was released in the late 1990s.
Legally, the priest has changed his secular name to Nikolai Romanov, in honour of Russia's last Tsar Nicholas II. The former emperor and his family were thought to have been buried outside Yekaterinburg after their murders in 1918, near the Sredneuralsk site, and Fr Sergiy is seen as the figurehead of the shadowy "tsar worshipper" movement within the church. Fr Sergiy has made numerous controversial claims in the past, including suggesting the Antichrist would soon rise in Russia as a counterpart to President Vladimir Putin. He has criticised laws he disagrees with, including those banning domestic violence and anti-Semitic sermons, he has also ministered to several Russian sports stars and politicians.