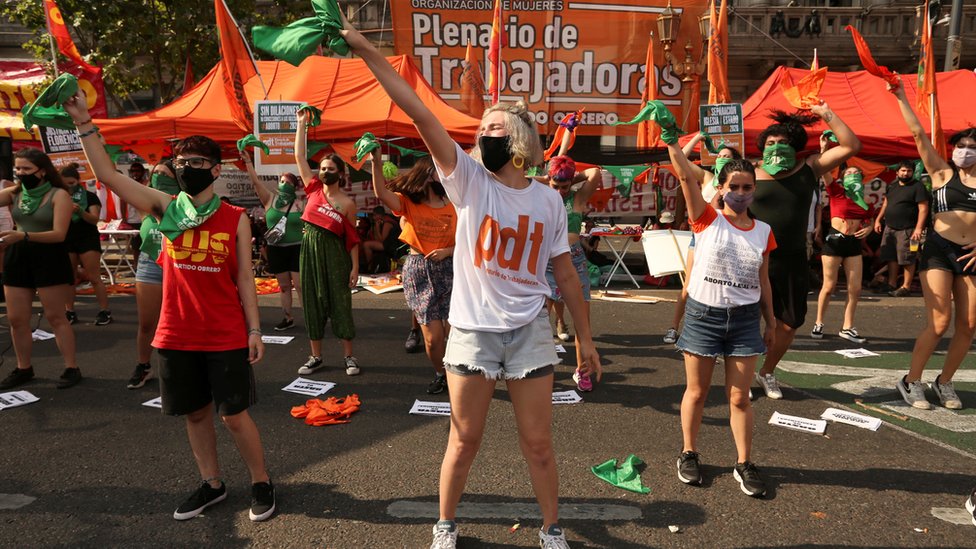 Senators in Argentina are debating a bill which would legalize abortion up to the 14th week of pregnancy. If it passes, the bill would be groundbreaking for Latin America, a region which has some of the world's most restrictive abortion laws.
The bill has already been approved by the Chamber of Deputies but the result in the Senate is predicted to be tight. In 2018 senators narrowly voted against legalizing abortion but this time the bill has the backing of the government. "Today is a day of hope, we're going to start debating a project that will avoid more unjust deaths," said Senator Norma Durango, according to AFP news agency. The Catholic Church, which remains highly influential in Latin America, opposes the move, it has called on senators to reject the bill, Pope Francis, who is Argentine, tweeted just hours before the debate that "every outcast is a child of God". Large crowds of campaigners both for and against abortion have gathered outside Congress to try to sway undecided senators. Currently, abortions are only permitted in Argentina in cases of rape or when the mother's health is at risk.
"We're really confident it will become law but if that doesn't happen we'll remain in the streets because this battle started in the streets and it will continue in the streets," a pro-choice demonstrator told AFP. Activists have campaigned for the change in the law for years, but anti-abortion protesters hope that the Senate will repeat its rejection of the law. "I know that in the heart of every senator there is love for their children, their grandchildren, and above all a hope that children give us, the joy that children give us and I'm sure they will win with this," one told AFP.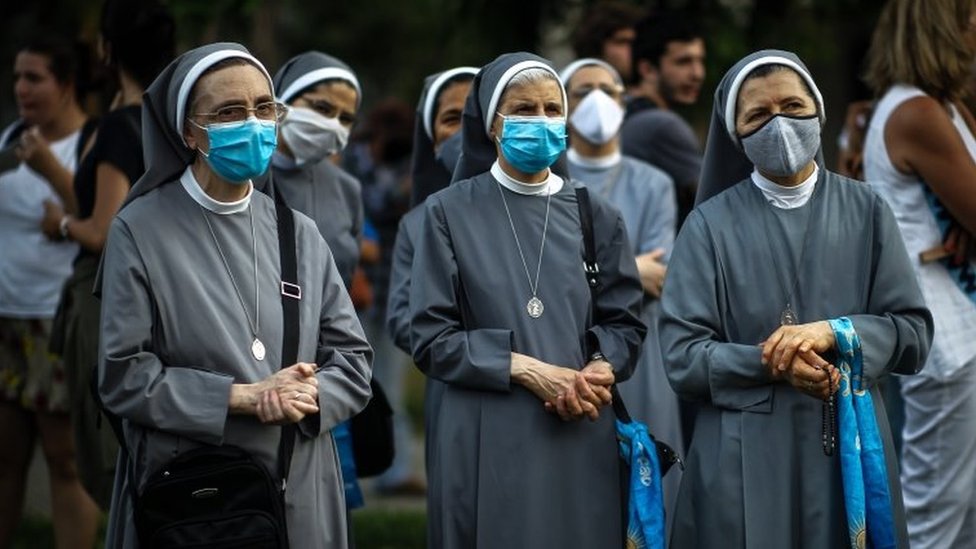 Abortions are completely banned in El Salvador, Nicaragua and the Dominican Republic and only allowed in certain restricted circumstances in most other Latin American nations. In the wider region, only Uruguay, Cuba, Guyana and parts of Mexico currently allow women to request an abortion, with varying limits on the number of weeks of pregnancy in which an abortion is legal. In 2018, when Argentina's Congress last voted on the matter, the measure scraped through the lower house by four votes, but it was rejected in the Senate by 38 to 31. This time, the lower house approved it by a wider margin – 131-117. Of the 72-member Senate, five members are reportedly still undecided. The debate is expected to be long and heated.