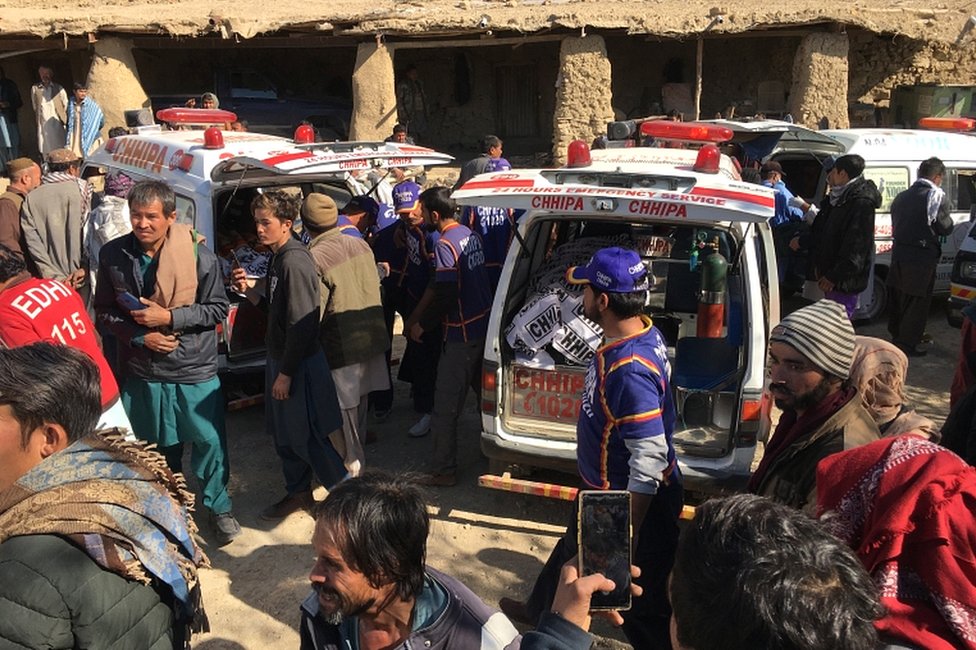 The Islamic State group has claimed responsibility for the killing of 11 coal miners in the western Pakistani province of Balochistan, they were kidnapped by militants and killed near the coal mine on Saturday.
The victims were members of a minority Shia community, the Hazara, repeatedly targeted by extremists because they are followers of Shia Islam, Prime Minister Imran Khan has condemned the attack as an "inhumane act of terrorism". The attack took place late on Saturday night, near the small town of Mach, not far from the provincial capital, Quetta, and close to the border with Afghanistan. Balochistan is the country's largest and poorest region. Armed militants kidnapped the miners from their shared residence and took them to some nearby mountains.
Six of the miners were already dead when found, and five who were critically wounded died on the way to a hospital, a local official is quoted as saying by Dawn newspaper, a gruesome video from the scene shows the victims' bodies strewn across the floor of a small hut – their hands had been bound together, reports the BBC's Secunder Kermani. Demanding justice, protesters laid the bodies out on a main road, blocking traffic, officials have promised to apprehend those responsible. Members of the Hazara community has been frequently targeted by extremists from Pakistan's Sunni Muslim majority.