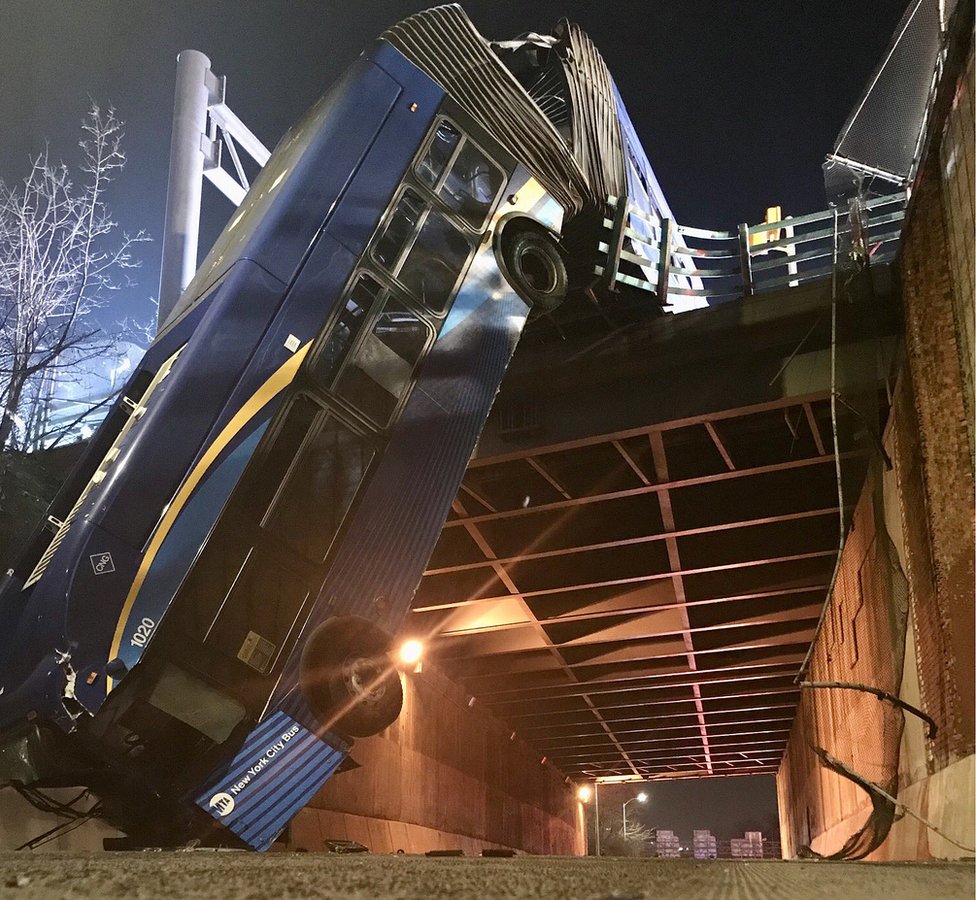 At least eight people have been injured in New York City after a bus plunged from an overpass on to a road below.
New York City Fire Department tweeted an image of the articulated bus dangling from the overpass in the Bronx district on Thursday evening.
The rear section was still on the overpass while the nose of the front section was on the access road below.
The bus driver was among those injured, officials said, and is reported to be in a serious condition, the cause of the accident is not clear.