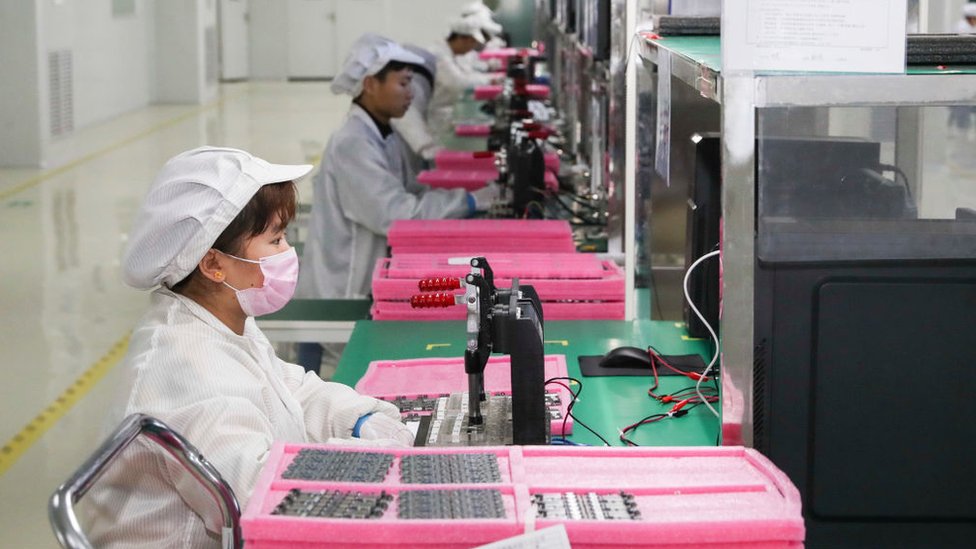 China's latest official figures have confirmed it was the only major economy to see growth in 2020. The world's second largest economy says it grew 2.3% last year, with the final quarter seeing growth of 6.5% – up from 4.9% in the third quarter.
Shutdowns from Covid-19 had caused the economy to slump by 6.8% in the first three months of 2020, strict virus containment measures and emergency relief for businesses helped the economy recover. However, Covid-19 still had a major impact, with nationwide shutdowns of factories and manufacturing plants forcing economic growth to its slowest rate for four decades. Monday's data also showed a 7.3% increase in industrial output and a 4.6% increase in retail sales for the fourth quarter of 2020.
Many analysts are tipping growth to accelerate in 2021, but the China Bureau of Statistics has warned of a "grave and complex environment both at home and abroad", with the pandemic having a "huge impact". Data on Thursday showed Chinese exports grew by more than expected in December, as coronavirus disruptions around the world fuelled demand for Chinese goods. That's despite a stronger yuan, which makes Chinese exports more expensive for overseas buyers.
China also bought record volumes of crude oil, copper, iron ore and coal in 2020. Chinese leaders pledged at a key agenda-setting meeting last month to maintain "necessary" policy support for the economy this year, while avoiding a sudden policy shift.