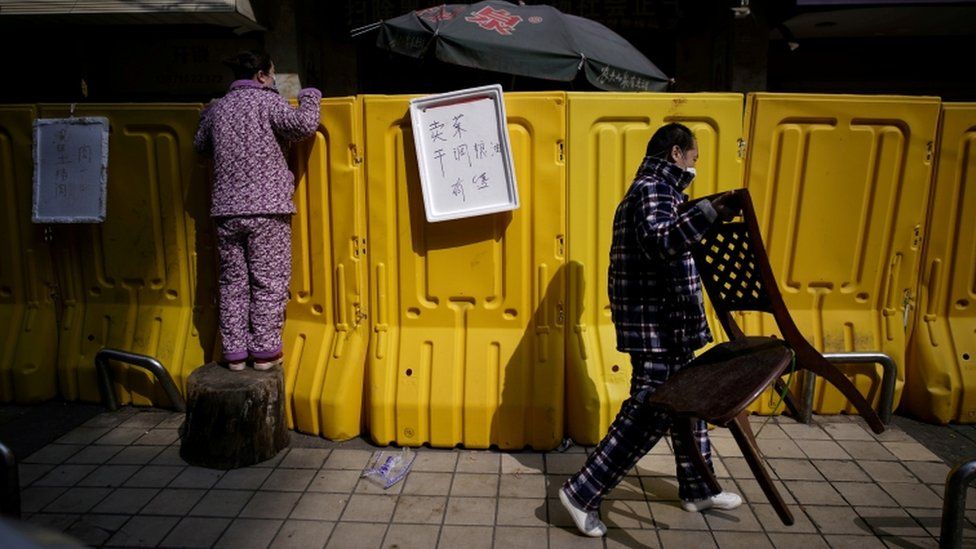 A World Health Organization (WHO) team have come out of quarantine and will start on-the-ground investigations into the origins of the coronavirus in the Chinese city of Wuhan.
The scientists will begin interviewing people from research institutes, hospitals and the seafood market linked to the initial outbreak. Their research will rely upon evidence provided by Chinese officials, this comes after months of negotiations between the WHO and Beijing.
The group of 13 experts had arrived in Wuhan on 14 January, and are preparing to end their two-week quarantine on Thursday. While in isolation, the team had been in video calls with each other and Chinese scientists.
On Thursday afternoon they exited their hotel and boarded a bus without speaking to journalists. Earlier in the day a member of the team tweeted pictures of letters certifying the end of their quarantine.
Before their arrival, the WHO had said its investigators were denied entry into China after one member of the team was turned back and another got stuck in transit. But Beijing later said it was a misunderstanding.
Covid-19 was first detected in Wuhan in late 2019, but China has been saying for months that it is not necessarily where the virus originated.