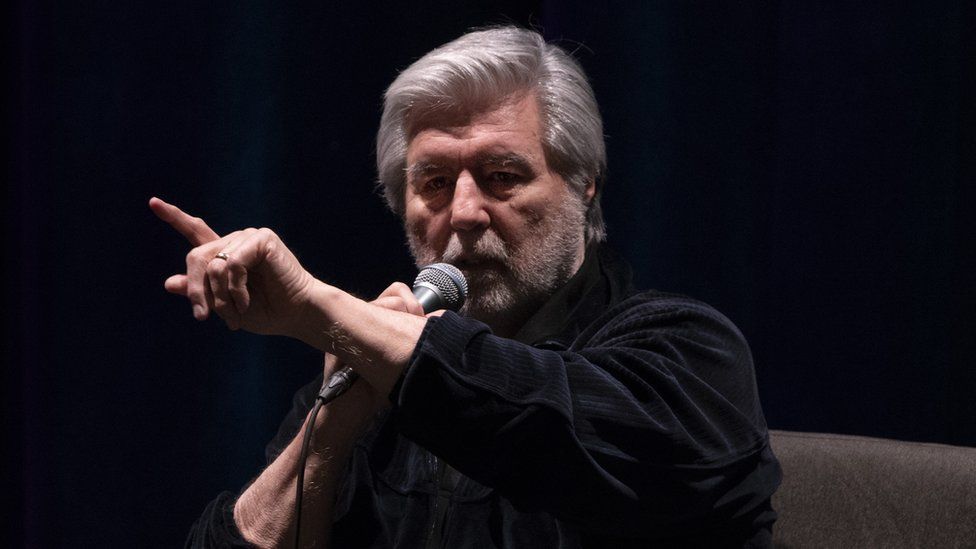 US country singer-songwriter Jim Weatherly, best known for writing 1970s hit Midnight Train to Georgia, has died aged 77, his family say.
Weatherly passed away at his home near Nashville, Tennessee, on Wednesday. Music publisher and friend Charlie Monk said the family attributed his death to natural causes, the Tennessean website reports. Weatherly released nearly a dozen studio albums during his five-decade career. In his student years, the singer was a gifted quarterback for the University of Mississippi's American football team, but later in the 1960s he decided to leave sport and focus on music in Los Angeles.
Midnight Train to Georgia – a number one hit for Gladys Knight & the Pips in 1973 – went on to win a Grammy Award, and was inducted into the Grammy Hall of Fame in 1999. A number of American artists, including Aretha Franklin, later recorded their own versions of the popular song. Weatherly's biggest solo success was I'll Still Love You, but he also penned more Gladys Knight hits, including Neither One of Us Wants to Be the First to Say Goodbye, and You're the Best Thing (That Ever Happened to Me). He recorded with a range of high-profile stars, including Neil Diamond, Kenny Rogers, Garth Brooks and Kenny Chesney.
"I'm missing him already," Gladys Knight told the Jackson Clarion Ledger. "I love him and always will. He was about life and love and he wrote it so simply, he grew my love for country music. When we were with him it was like we'd always been together, we fit together. He started playing his guitar, and I started humming and it was magic. "His music propelled us to a whole different level. I loved him and his music, he was a sweetheart and so gentle."