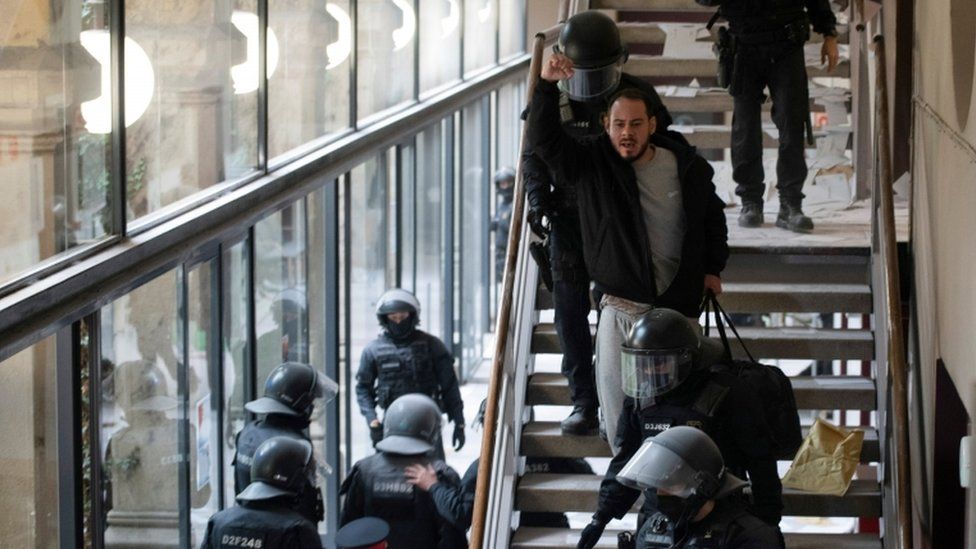 Spanish rapper Pablo Hasel who barricaded himself inside a university to avoid a jail term has been arrested. Catalan police entered the University of Lleida and detained him a day after he arrived there with supporters, Hasel is facing a nine-month jail term for glorifying terrorism and slandering the crown and state institutions over tweets and lyrics that attacked the monarchy and police.
He was due to hand himself in last week but defied the order, almost two hours after officers from the Mossos police force went in early on Tuesday, Hasel was led away shouting "they will never silence us; death to the fascist state". He was driven away to the nearby Ponent prison, where he will begin serving his sentence, reports say. Dozens of supporters had earlier built a barricade at the university in Lérida (Lleida in Catalan), 150km (90 miles) west of Barcelona. Pictures from the scene showed activists spraying fire extinguishers at police before he was arrested in the university rector's building.
On Tuesday night protests broke out in cities across the country. In Barcelona thousands gathered, waving placards reading "Free Pablo" before the protests turned ugly as police charged and demonstrators set rubbish bins on fire. Many also chanted calls to free leaders of Catalonia's independence movement, a cause that Hasel supports. Nine were jailed in 2019 after organising an independence referendum for the region two years earlier that the Spanish government called illegal.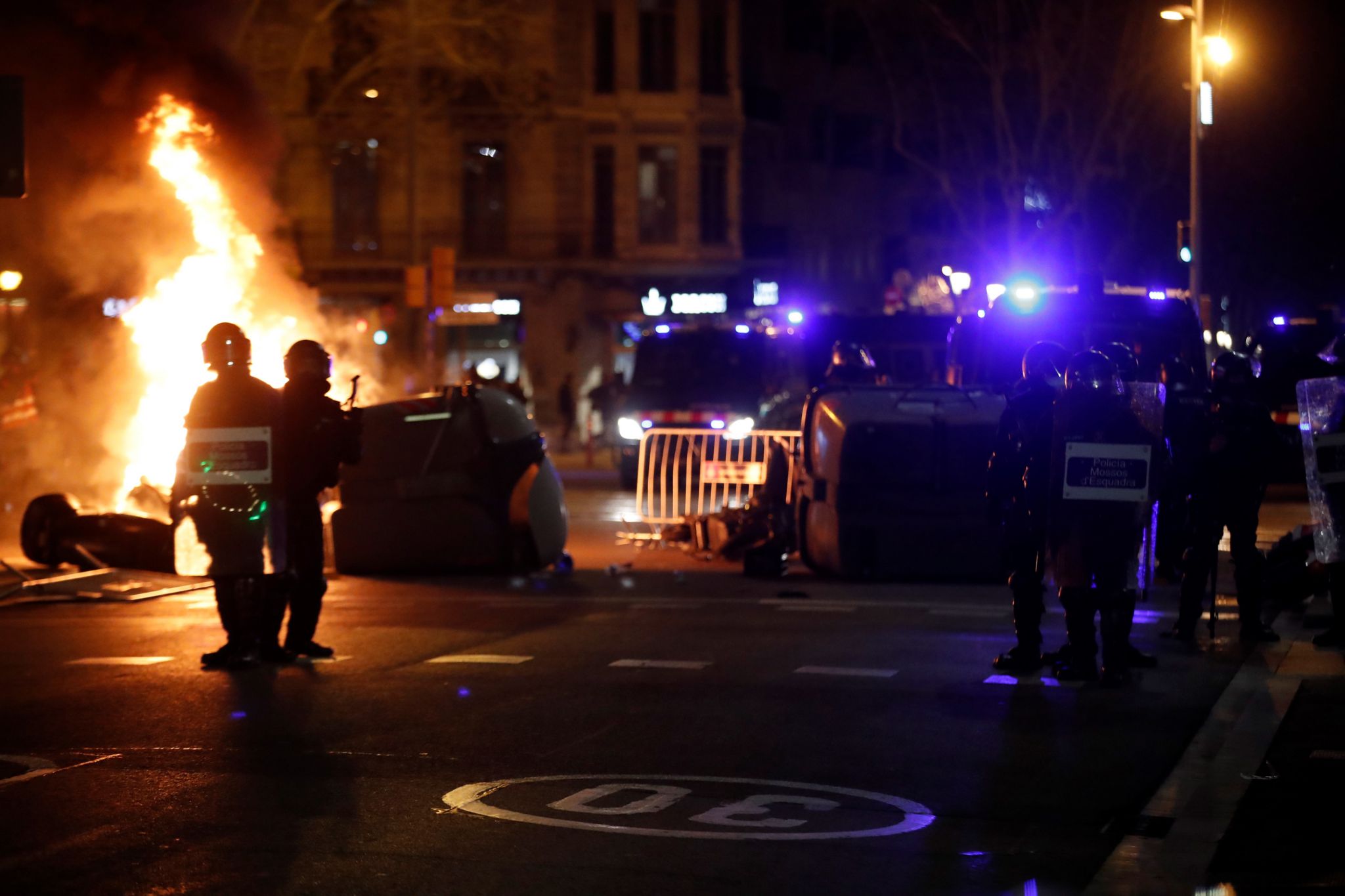 A spokesman for the Catalan police force told the AFP news agency that officers had entered the university "to enforce the judicial ruling". More than 200 artists, including film director Pedro Almodóvar and Hollywood star Javier Bardem, had signed a petition against his jail term, which was upheld by a Spanish court on Monday. Amnesty International tweeted that Hasel's arrest was "a terrible news for freedom of expression in Spain".
Hasel tweeted overnight that he would go to prison "with my head held high" if he was taken away. "We cannot allow them to dictate what we can say, what we can feel or what we can do," he tweeted, adding that he had chosen not to go into exile abroad.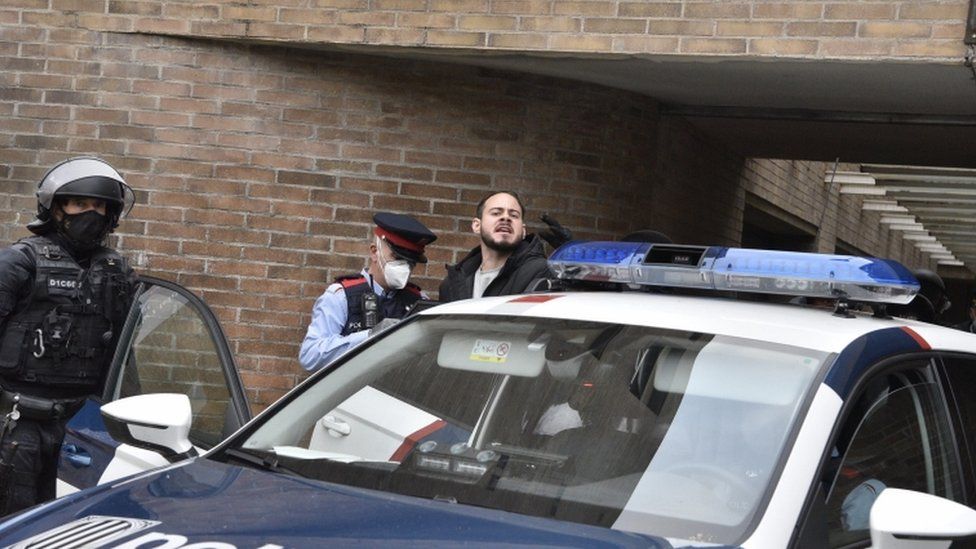 The Spanish government said last week it planned to reduce the penalty for "crimes of expression" such as the glorification of terrorism, hate speech and insults to the crown and religion, in cases that involve artistic or cultural activities. Besides attacks on the monarchy, Pablo Hasel's tweets and lyrics accused police of torturing and killing demonstrators and migrants.
The singer was found guilty of glorifying terrorism in a separate case in 2014, but his prison sentence was suspended in 2019 on condition that he did not reoffend within three years.