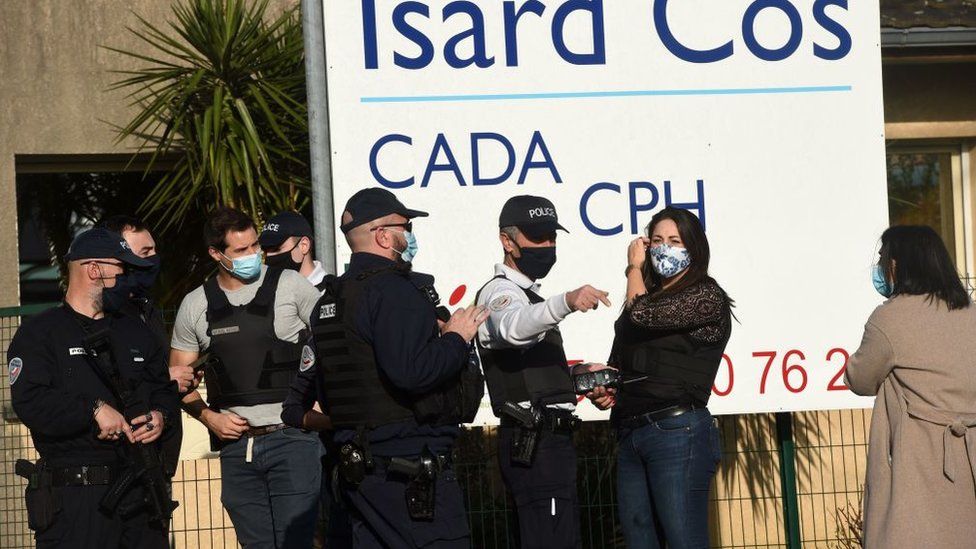 The manager of a refugee centre in the city of Pau, south-west France, was killed on Friday in an attack allegedly carried out by a Sudanese migrant.
The stabbing happened at about 11:00 local time (10:00 GMT) and the suspect has been arrested. Interior Minister Gérald Darmanin said on Twitter he would travel to the city later on Friday. Reports in French media suggest the attacker was a 38-year-old man who had previously lived at the centre. The attack is not thought to be linked to terrorism, AFP news agency reports. The mayor of Pau said the suspect's asylum status had recently been rejected and confirmed he had already spent time in prison.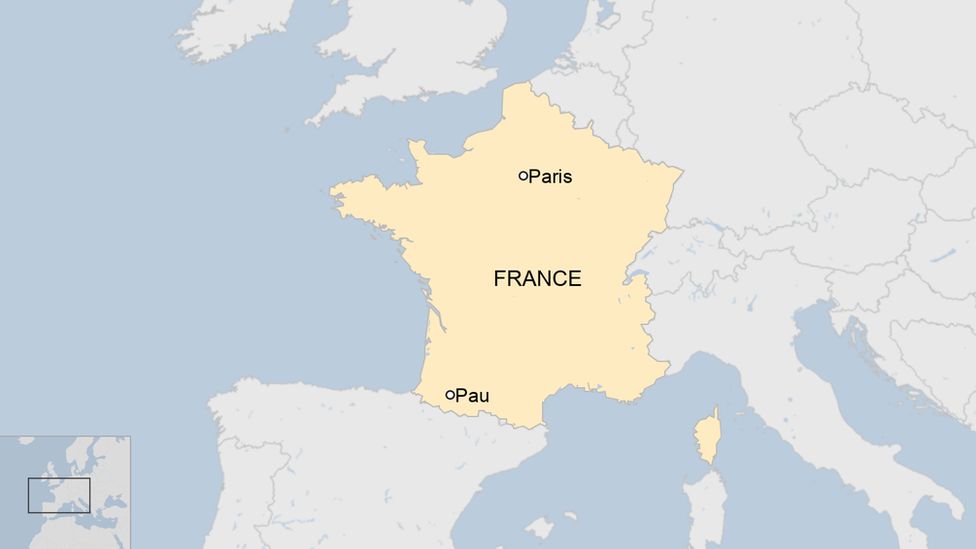 "This is a terrible tragedy, all the more because the victim spent his entire professional life helping migrants and asylum seekers," François Bayrou said on France Bleu radio. "The man's asylum request had been rejected, and for good reasons. He then turned against the head of the service, this is extreme and absurd violence." The victim, 46, has not yet been named.
Mr Darmanin said he would meet officials at the centre on Friday and he offered his "sincere condolences" to the victim's family and loved ones.