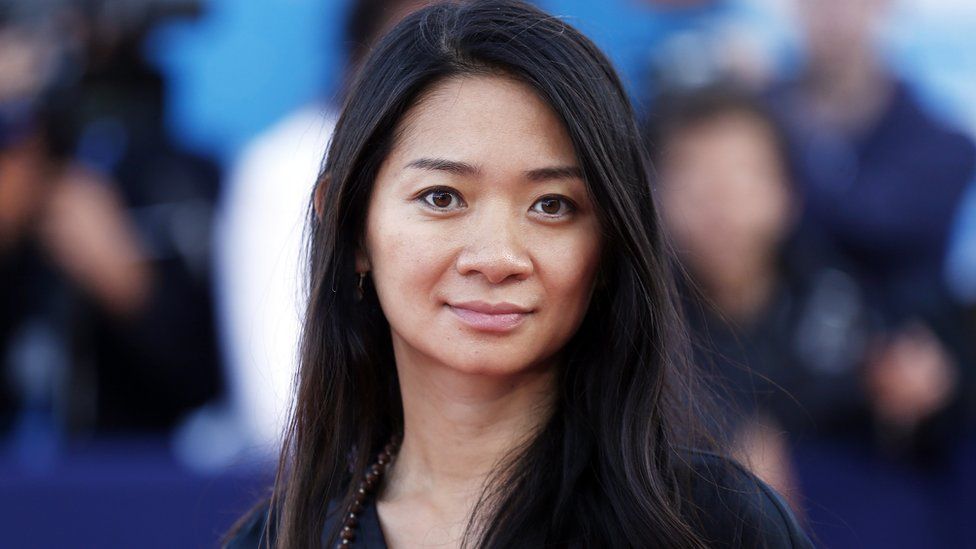 Asians around the world are reacting with "happy tears" as Chloe Zhao made history at the Golden Globe Awards, becoming the first Asian woman to ever win the prize for best director.
Many online praised her for being a "huge inspiration for young Asian girls", adding that it was a "win for women everywhere". The Nomadland director, who was born in China, is only the second woman to win the award, the first was Barbra Streisand in 1984. "I cannot stress this enough, as an Asian woman in the arts, it is so inspiring to see Chloe Zhao make history tonight as the first woman of colour to win for best director," said one Twitter user.
This year also marks the first time more than one woman has ever been shortlisted for the title of best director. Regina King and Emerald Fennell were also in the running. Ms Streisand herself congratulated Ms Zhao on the win, saying "it's about time". Her win was also celebrated on Chinese social media site Weibo, where many praised her talent. "This is the first time a Chinese female director has ever won. Congratulations Director Zhao, looking forward to your next award," said one comment. The semi-fictional Nomadland, which also took home the award for best drama, stars Frances McDormand as a woman named Fern who travels around America as a modern-day nomad.
It was the 38-year-old director's third feature film, following Songs My Brothers Taught Me and The Rider. The Beijing-born director, who now resides in the US, recently directed upcoming Marvels film The Eternals. And Ms Zhao wasn't the only Asian to win big tonight. Minari, director Lee Isaac Chung's semi-autobiographical story about a Korean-American family also won for best-foreign language film. Footage released by the Golden Globes showed Mr Lee's daughter clutching him tightly when the win was announced, saying: "I prayed, I prayed!" "In a time where Asian-Americans are being attacked because we're still seen as foreign and a disease, Chloe Zhao and Minari winning Golden Globes means so much," said journalist Diep Tran in a tweet. "We exist, we are Americans."