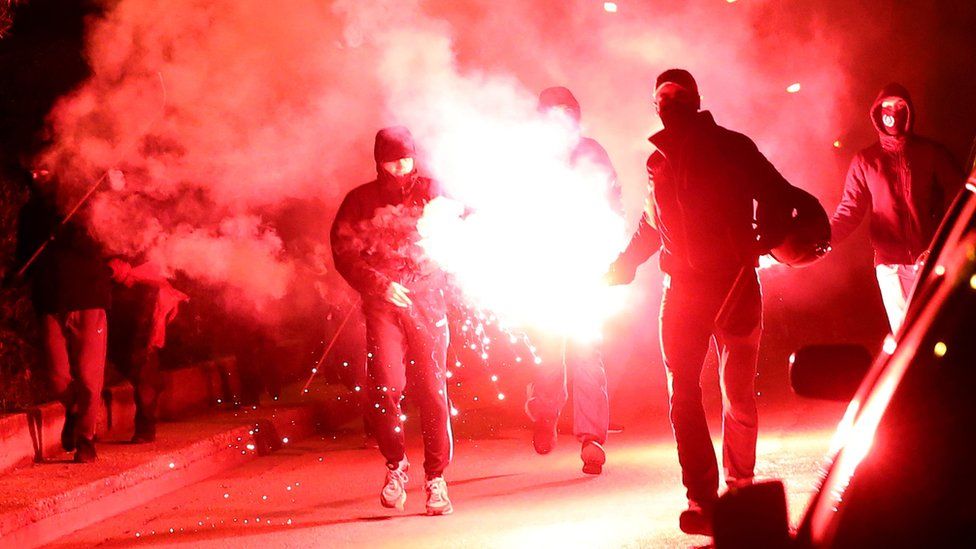 Police in Greece say three officers have been injured in clashes at a protest in Athens about police brutality, one of the officers was seriously injured, police confirmed.
Some 5,000 people took to the streets of Athens on Tuesday evening in response to a video that appeared to show a man being beaten on Sunday in the Nea Smyrni district. Greek Prime Minister Kyriakos Mitsotakis has condemned the violence. Protesters gathered in Nea Smyrni, the residential area where the video was filmed, carrying banners reading "cops out of our neighbourhoods". Another group of protesters, wearing masks, threw petrol bombs and stones at officers and a police station, AFP news agency reports. Police responded by firing tear gas and water cannon.
The injured officer was pulled from his motorbike and beaten by protesters, police said, at least 10 protesters have been arrested. "The sad images of violence we all saw tonight in Athens must be the last ones. And the life of one of our fellow citizens, a young policeman who was in danger, should awaken us," Mr Mitsotakis said. "I will not allow anyone to divide us."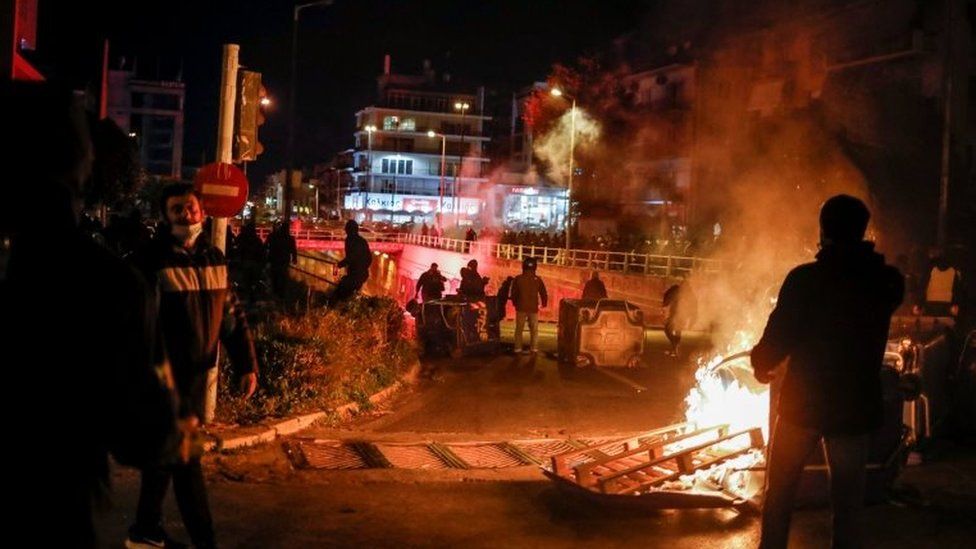 The protest was organised in response to the video at the weekend allegedly showing an officer beating a man who was shouting "I am in pain". Police said they attended the scene in response to reports of people flouting coronavirus restrictions. Athens is currently under a stay-at-home order with people only allowed to leave their homes for essential trips. Local newspaper The Efsyn published an interview with the man in the video who claimed that he had tried to reason with officers who wanted to fine families for sitting on a bench in the square, but officers claim they were attacked at the scene, a claim locals have denied. An ombudsman looking into the case said that complaints of police violence have been on the increase as people become more frustrated with restrictions on movement and economic activity in response to the pandemic.