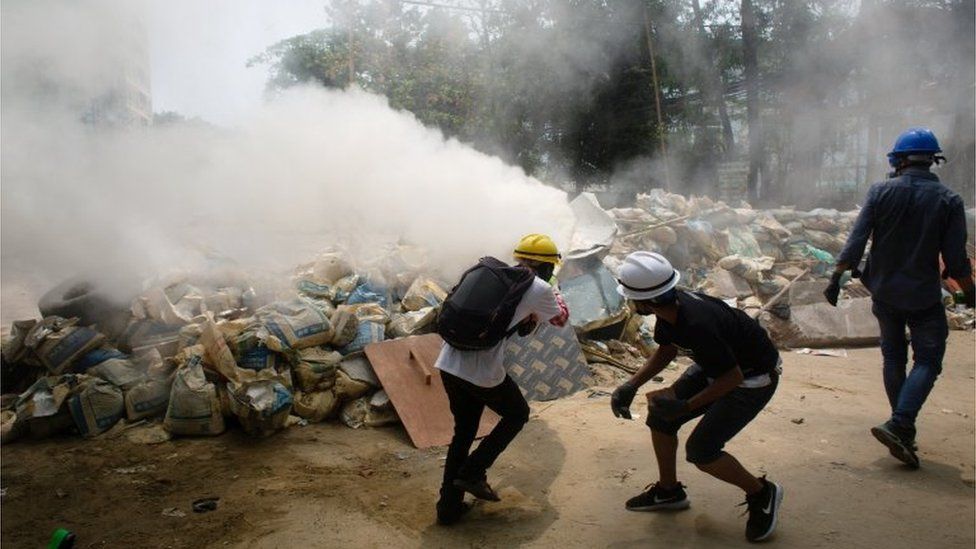 Myanmar's military has imposed martial law across more districts around the country following the deadliest day of protests since February's coup.
About 50 people were reported killed when troops and police opened fire on protesters in various areas on Sunday. Most deaths were in Yangon. Protesters are demanding the release of ousted civilian leader Aung San Kyi. She heads the National League for Democracy (NLD) which saw a landslide victory in elections last November. The military detained most of the NLD leadership after the coup, alleging voter fraud. No proof has been provided.
Ms Suu Kyi has been held at an unknown location since the 1 February coup. She is due to face a slew of charges her supporters say are fabricated. On Monday, she was due to appear in court, but the virtual hearing was adjourned due to internet problems. The military initially declared martial law in two districts of Yangon (Rangoon), the country's largest city, on Sunday after Chinese businesses were attacked. Martial law was imposed in several other areas of Yangon and Mandalay on Monday. Protesters there can now be tried in military courts.
Protesters believe China is giving support to the military in Myanmar (also called Burma) but it is unclear who was behind the weekend attacks. Most of Sunday's casualties were reported in Yangon.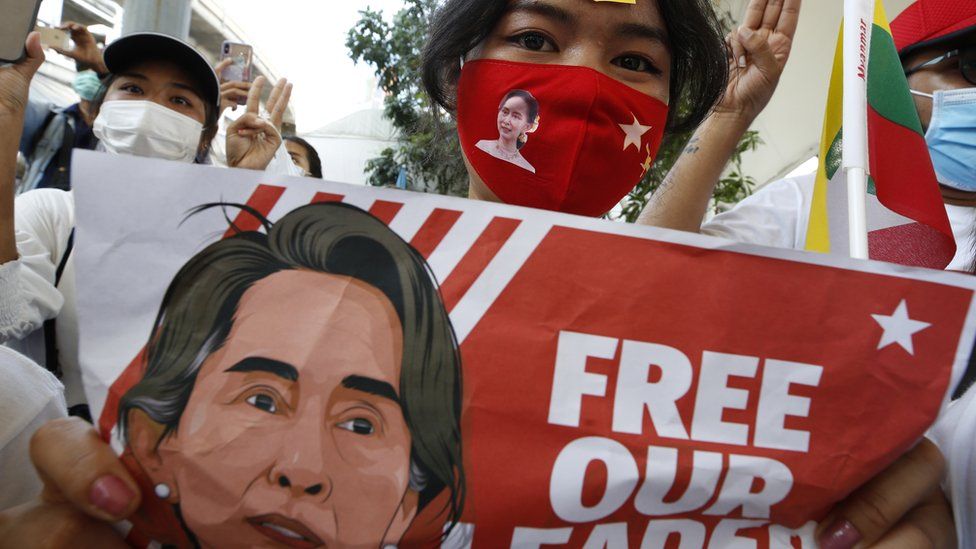 In total, more than 120 protesters have been killed during the crackdown, according to the Assistance Association for Political Prisoners (AAPP) monitoring group. On Monday there were fresh protests in Mandalay and a number of other locations. Casualties were reported after security forces opened fire on protesters in the central towns of Myingyan and Aunglan.