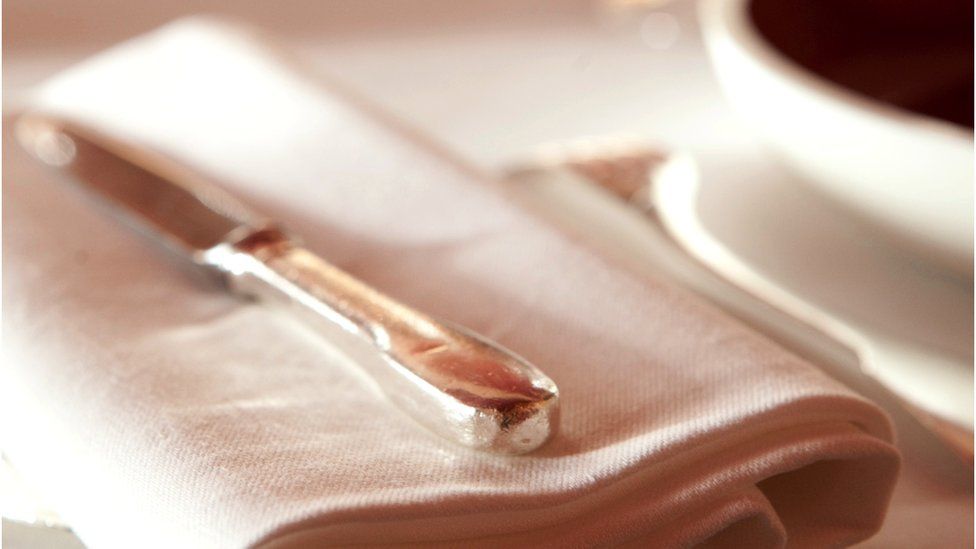 More than 100 diners at a restaurant in Paris have been fined and the manager arrested for violating Covid-19 restrictions, French police say.
Officers were called to an address in the capital following a noise complaint and discovered a clandestine gathering, Paris police tweeted on Saturday.
"Guests [were] fined for non-compliance with health measures," the tweet said.
It comes days after French police launched an investigation into alleged fine dining and parties in the city.
Last week, private TV channel M6 broadcast an undercover film it said was from a hidden camera, showing diners enjoying caviar, champagne and truffles at two upmarket venues.
In response to the report, French Interior Minister Gérald Darmanin ordered a probe, saying that such gatherings – breaching Covid lockdown rules – would be "totally unacceptable".
The latest incident occurred on Friday in the 19th arrondissement (district) of Paris and involved "over 110 people", police said.
The undercover film broadcast by M6 on 2 April showed an unnamed private dining club in a "smart district" of Paris, where guests were told they could remove their masks.
The video points out the penalties for lockdown offences in France; potentially a year in jail and a €15,000 (£13,000) fine for putting someone's life at risk and, for each guest, potentially a €135 fine for violating the curfew and another €135 for not wearing a mask.
Surging coronavirus cases in France have prompted a new partial nationwide lockdown amid fears that hospitals may become overwhelmed with patients.
All schools and non-essential shops are shut and a curfew is in place from 19:00 to 06:00.
The country has struggled with an EU-wide delay in the vaccine rollout, as well as several new strains of the virus.