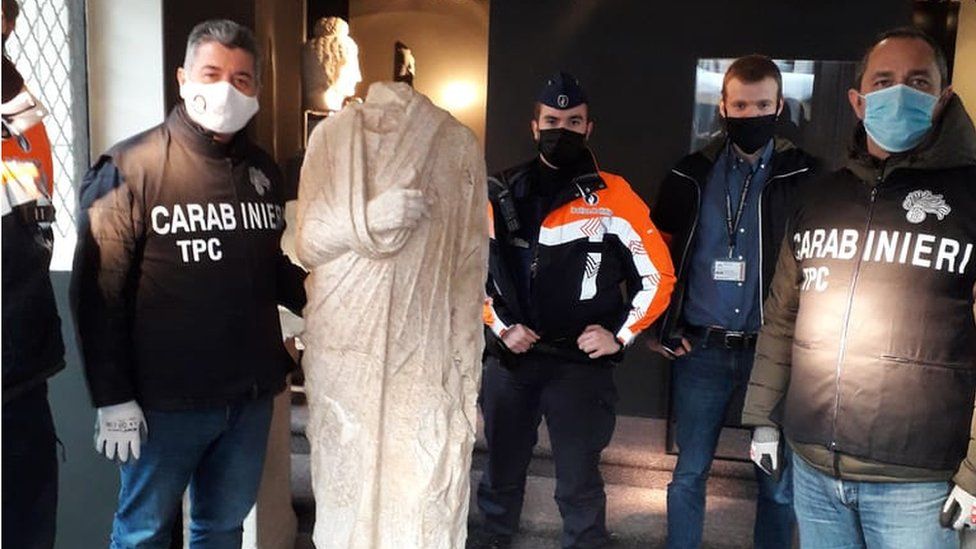 A Roman statue dating back to the First Century BC has been recovered, almost a decade after it was stolen from an archaeological site in Italy.
Two Italian officers came across the sculpture of a headless figure wearing a toga at an antique shop in Belgium.
Suspicious of its origins, they searched a database of stolen artefacts and discovered the "Togatus" statue had been missing since 2011. The sculpture is believed to be worth around €100,000 ($120,000, £87,000).
The two officers, who work for the antiquities division of the Carabinieri military police, were in the Belgian capital Brussels for a separate investigation earlier this year.
After work one evening, they made their way to the city's Sablon district, which is famed for its antique shops, where they came across the marble figure.
An investigation confirmed the statue had been stolen from the Villa Marini Dettina site on the outskirts of Rome in November 2011.
It was seized by Belgian authorities and has now been returned to Italy, the government in Rome has announced.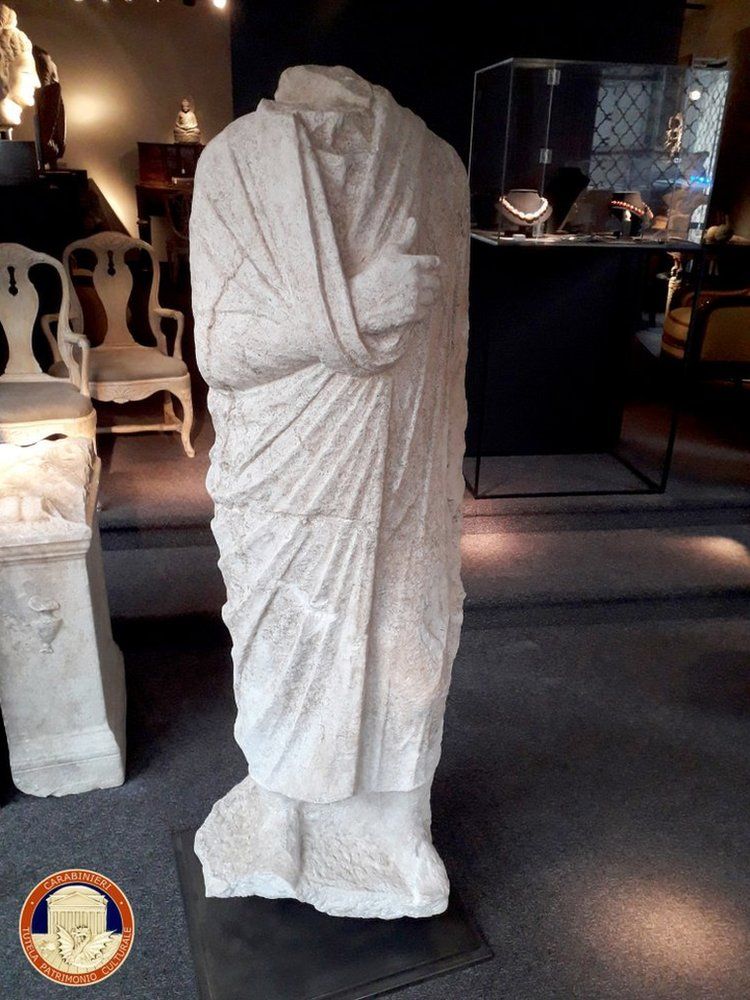 An Italian trader using a Spanish pseudonym has since been referred to the prosecutor's office in Rome for receiving stolen goods and illegally exporting the statue. Italy has long campaigned to retrieve art and artefacts its government says were looted or stolen.