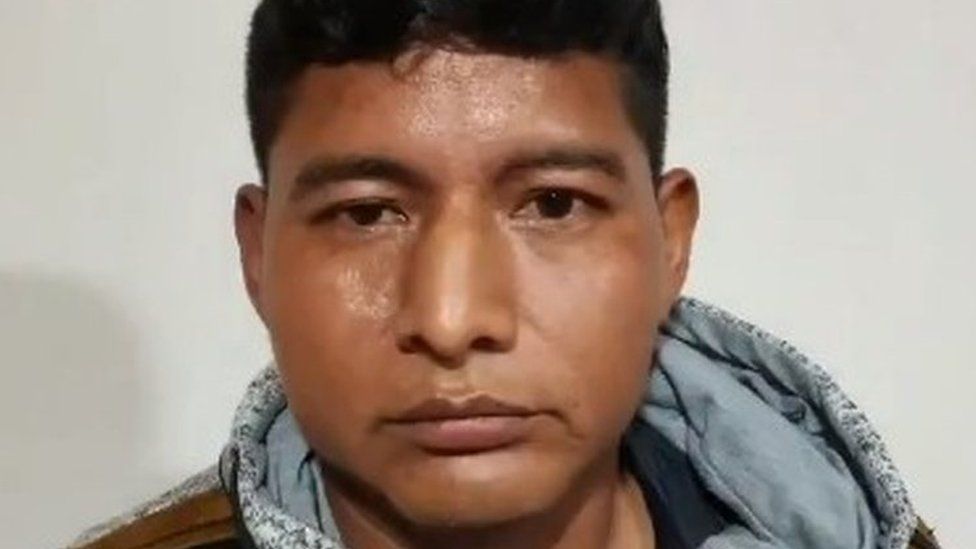 Police in Bolivia have arrested the minister for rural development and land, Edwin Characayo, for allegedly accepting a $20,000 (£14,500) bribe.
Officers said he was caught on video taking a bag full of money in La Paz's city centre, but his lawyer said Mr Characayo did not accept it. He said his client had been "set up".
Interior Minister Eduardo del Castillo said Mr Characayo had used his position to "benefit certain people in the acquisition and clearing of land".
He alleged that Mr Characayo had promised to transfer ownership of a farm in the Santa Cruz region to a group of individuals in exchange for the money.
President Luis Arce, who has been in power since November, said that "our government will not cover up any corruption, no matter who commits it".
"Mr Edwin Characayo was arrested and will have to face justice, that's the correct way," the president added.
Mr Characayo had been in the post since December. President Arce had sacked Mr Characayo's predecessor for alleged nepotism and influence peddling.
The issue of land ownership is a sensitive one in Bolivia, which is predominantly rural.