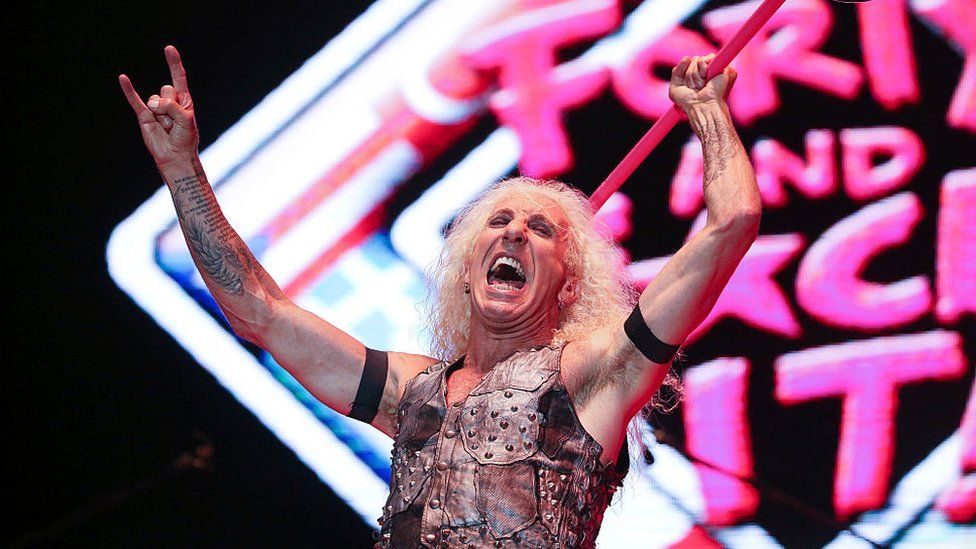 An Australian court has ordered mining magnate and politician Clive Palmer to pay 1.5m Australian dollars ($1.2m; £0.8m) to the record label of heavy metal act Twisted Sister.
In Australia's 2019 federal election, Mr Palmer used a version of the band's hit song We're Not Gonna Take It which featured rewritten lyrics. The resulting song was called Aussies Not Gonna Cop It, Australia's Federal Court on Friday ruled that it infringed copyright. Justice Anna Katzman said it was "ludicrous" and "fanciful" to suggest that Mr Palmer's version of the song was not derived from Twisted Sister's 1984 song.
Lead singer Dee Snider, who wrote the song, tweeted "WE'RE NOT GONNA TAKE COPYRIGHT INFRINGEMENT ANY MORE!!" after the judgement was issued. Mr Palmer had claimed his lyrics were not inspired by the song, but by Peter Finch's character, Howard Beale, in the 1976 film Network, in which he said: "I'm mad as hell and I'm not going to take this anymore". The judgment rejected this claim, as well as Mr Palmer's contention that Twisted Sister's label Universal Music did not own the copyright, because the band's song bore similarities to the Christmas carol O Come, All Ye Faithful.
It also rejected claims that Aussies Not Gonna Cop It was a "parody or satire" of Twisted Sister's 1984 song. "[Mr Palmer] gave false evidence, including concocting a story to exculpate himself, indicating that the need for both punishment and deterrence is high," said Justice Katzman. Mr Palmer is a billionaire mining magnate who served as a federal lawmaker from 2013-2016. The colourful businessman was also known for proposing a "Titanic II" cruise ship in 2012, although the project still has not got under way.
He launched a failed attempt to return to parliament in 2019, spending an estimated A$60m on his campaign – more than Australia's two major parties combined. It was during this campaign that his United Australia Party (UAP) produced a series of ads that used the song in question.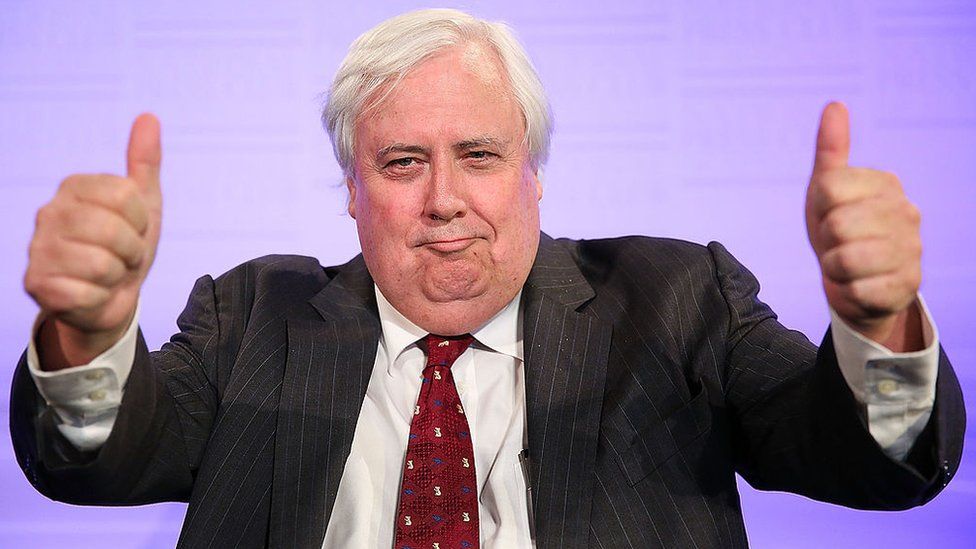 The judgment said it was unclear how much Mr Palmer's UAP spent on the ads, but that it definitely exceeded A$12m. Nevertheless, the judgement said that the UAP was provided with a quote of A$150,000 to license the song, but Mr Palmer "baulked" at the fee and and his representative made a counter-offer of A$35,000.
The court ordered Mr Palmer to pay A$500,000 for the value of a licence fee and an additional A$1m in damages.