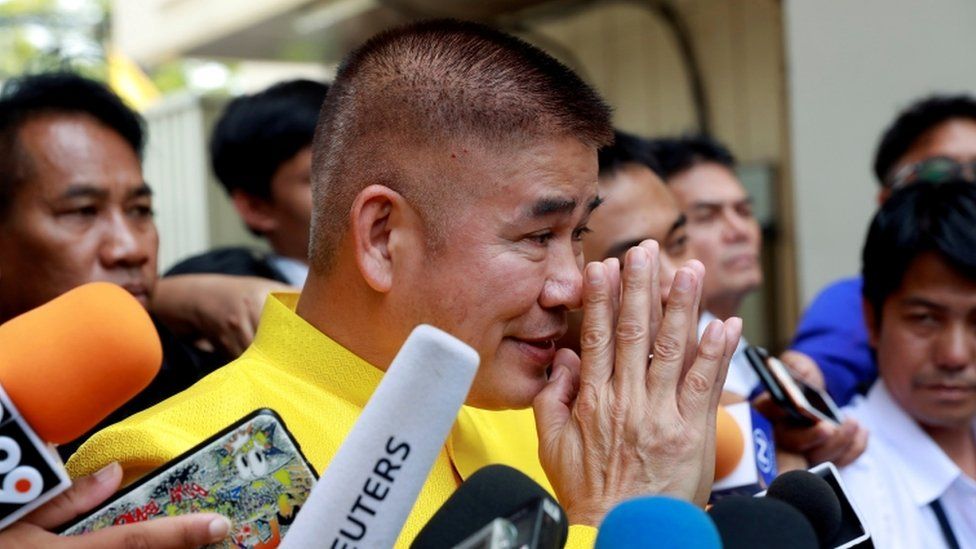 Thailand's top court has allowed a government minister to keep his job, dismissing a bid to disqualify him over a past conviction for drug trafficking in Australia.
Thammanat Prompao was jailed for four years in 1994 for his role in a heroin smuggling case. Opposition politicians urged Thailand's constitutional court to declare the minister "unfit for office". But in a ruling on Wednesday, the court rejected the complaint. The court said it did not recognise Mr Thammanat's conviction because the verdict was delivered in Australia, a foreign country.
"The verdict of any state only has effect in that state," the court said. Therefore, Mr Thammanat "is not prohibited from holding office" under Thailand's constitution, the court said. The ruling meant that Mr Thammanat could remain a member of parliament and keep his post as a cabinet minister in Prime Minister Prayuth Chan-ocha's government.
The conviction was brought to wider public attention in 2019 after Mr Thammanat's appointment as deputy agriculture minister. Mr Thammanat has denied reports of his imprisonment for conspiring to import 3.2kg (7lbs) of heroin – worth about AU$4.1m ($3.1m; £2.2m) to Australia.
The former army captain, 55, said he had been caught with flour, not heroin. But Mr Thammanat came under scrutiny again after two Australian newspapers, The Age and The Sydney Morning Herald, reported details of his conviction, citing clippings of old news stories.
The Sydney Morning Herald said Mr Thammanat was arrested in 1993, served four years in prison and was deported immediately on release. BBC Thai also obtained court records from Australian authorities that confirmed Mr Thammanat's conviction and prison sentence.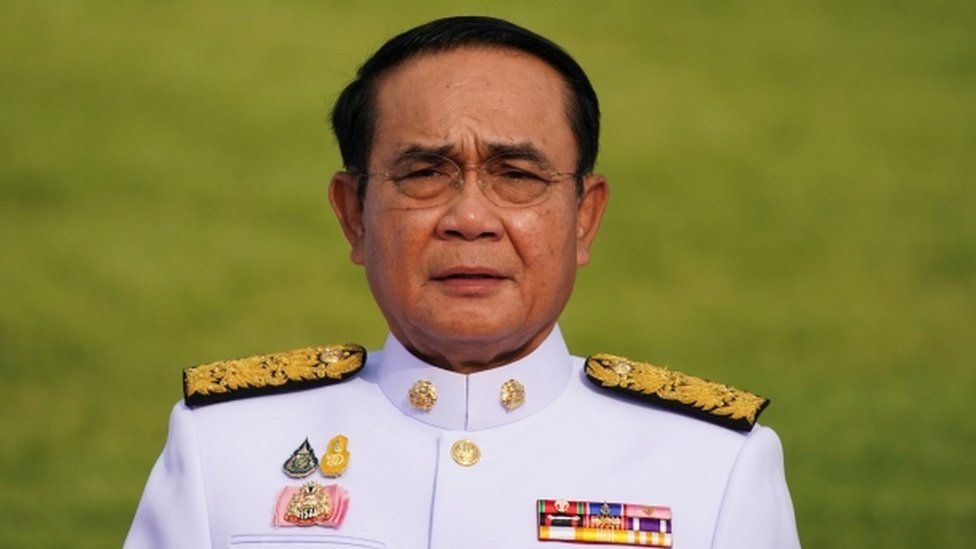 Mr Thammanat began his political career in Thailand at the end of the 1990s. A former captain in the Royal Thai Army, he built connections with General Prayuth Chan-ocha, who came to power after a military coup in 2014. Mr Thammanat has described himself as a key figure in forming the coalition government led by Mr Prayuth.
Elections in March 2019 saw Mr Prayuth confirmed in office with the support of the Palang Pracharath Party, a conservative party with close ties to the military. But since early 2020, Mr Prayuth's government has been buffeted by youth-led protests triggered by the disqualification of the opposition Future Forward Party (FFP).
The protests have since morphed into demands for reform of Thailand's constitution and monarchy, which is revered and protected by strict defamation laws in the country.