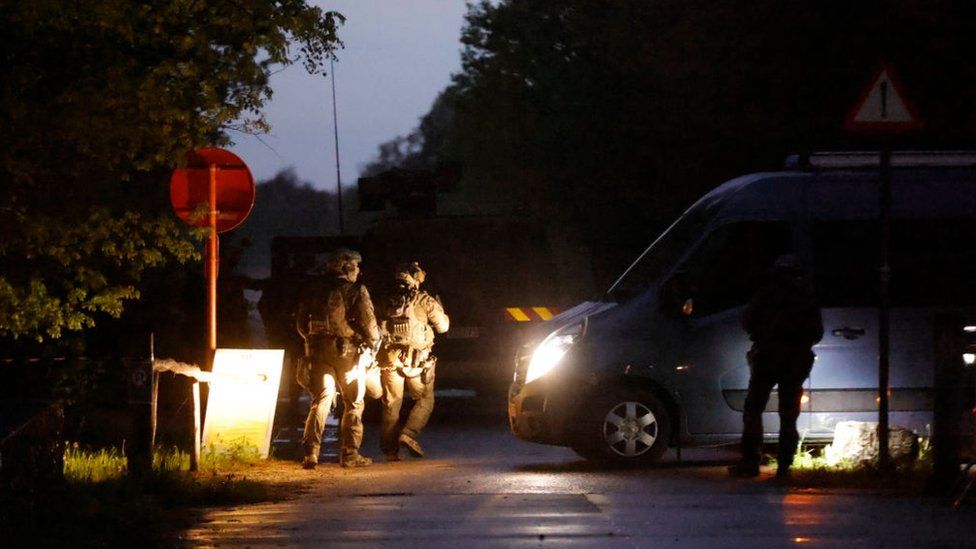 Special Belgian police units are searching for a heavily armed soldier with far-right views who they believe poses a serious threat. The suspect has been named as Jurgen Conings, a military shooting instructor who took weapons from a barracks.
He is said to have made threats in the past against virologist Marc Van Ranst, who led Belgium's public health response to coronavirus. Mr Van Ranst and his family have been taken to a safe place.
Latest reports say as many as 350 police and some military have been deployed in and around a national park near the Dutch border. Six shots or "detonations" were reportedly heard in the area at 18:35 local time (17:35 BST) but it is unclear if this was gunfire. A motorway going through the area was closed because of the operation.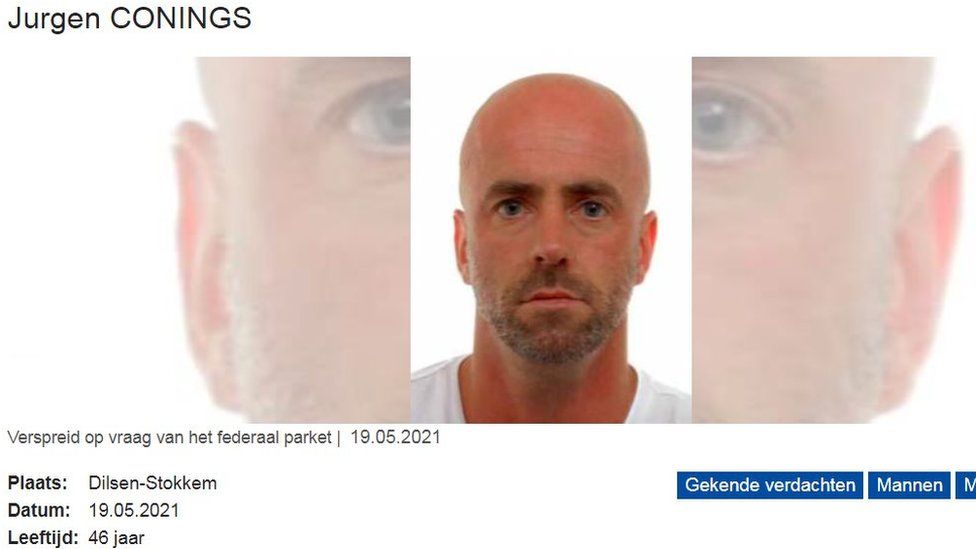 Questions are now being asked why a known far-right sympathiser was allowed access to military weapons. Reports said he had taken the arms from the base at Leopoldsburg on the pretext of organising target practice.
Police appealed to the public not to approach the suspect but to get in touch if he was spotted. Authorities say he represents the highest level of threat on their scale of four and may have plans to attack either individuals or institutions.
For hours a forest was searched near the town of Dilsen-Stokkem, not far from his home in the northern province of Limburg, after a car said to belong to the soldier was spotted containing heavy weapons.
Inside the car they found four anti-tank rocket-launchers and ammunition but believe the suspect is still armed with other guns, including a sub-machinegun, and carrying a bulletproof vest.
Police then closed the Hoge Kempen national park, a 12,000-hectare area (46 sq miles) of forest and heathland, not far from the Dutch border. Reports say several barracks have been closed, and soldiers barred from leaving. Newspaper Le Soir reports that special forces have entered the area with an armoured vehicle.
Reports described him as a "potentially highly violent extremist". He is said to have left letters indicating he is prepared for a deadly battle with police and "could no longer live in a society where politicians and virologists have taken everything away from us".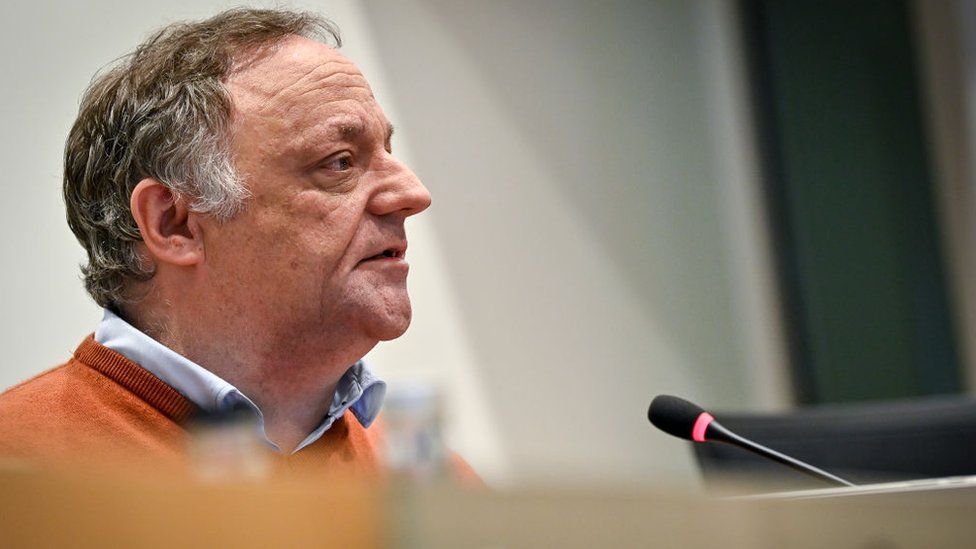 The suspect has in the past threatened Mr Van Ranst, considered Belgium's best-known virologist.
Justice Minister Vincent Van Quickenborne told Flemish TV there were indications that Jurgen Conings was "violent and in the course of the past 24 hours, evidence has emerged the man poses an acute threat".
At least 30 soldiers with far-right views are being monitored by Belgium's threat analysis unit, and the suspect is said to be one of them.
As the search continued Mr Van Ranst said on social media that such threats made "not the slightest impression on me at all". He added that opposition to Covid restrictions and vaccines often coincided with glorification of violence and race hate.