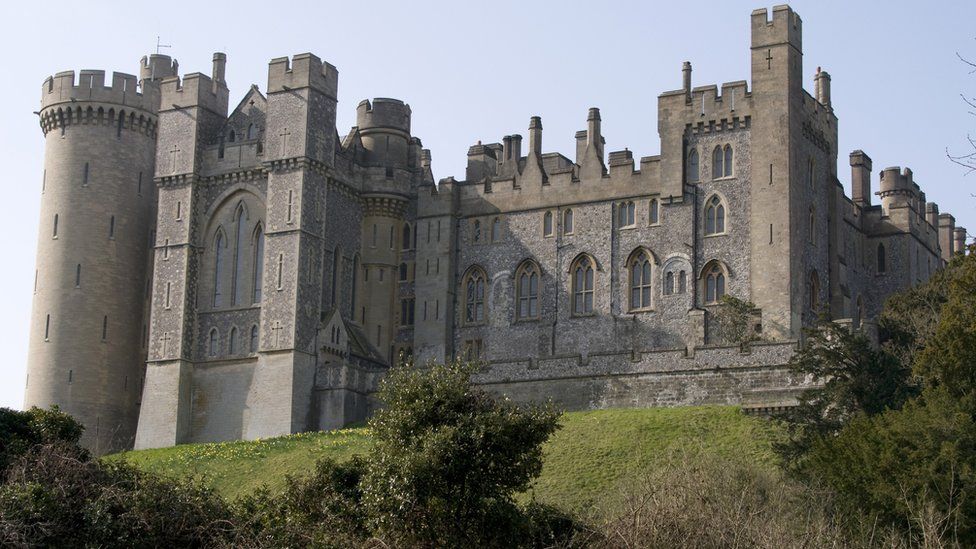 More than £1m of historical treasures have been stolen from Arundel Castle, days after it reopened to the public. A set of "irreplaceable" gold rosary beads carried by Mary Queen of Scots to her execution in 1587 were among items taken from the West Sussex castle. Other goods stolen in the raid on Friday include coronation cups given by Mary to the Earl Marshal.
An Arundel Castle spokesman said the items were of "priceless historical importance". The castle only reopened to the public on Tuesday. Staff were alerted to the break-in at 22:30 BST on Friday after a burglar alarm went off. Police arrived at the scene within minutes, a Sussex Police spokesman said. The spokesman said: "Various items have been stolen of great historical significance. "These include the gold rosary beads carried by Mary Queen of Scots at her execution in 1587, several coronation cups given by the sovereign to the Earl Marshal of the day, and other gold and silver treasures.
"The rosary is of little intrinsic value as metal, but as piece of the Howard family history and the nation's heritage it is irreplaceable. "The items were taken by force from a display cabinet along the public route."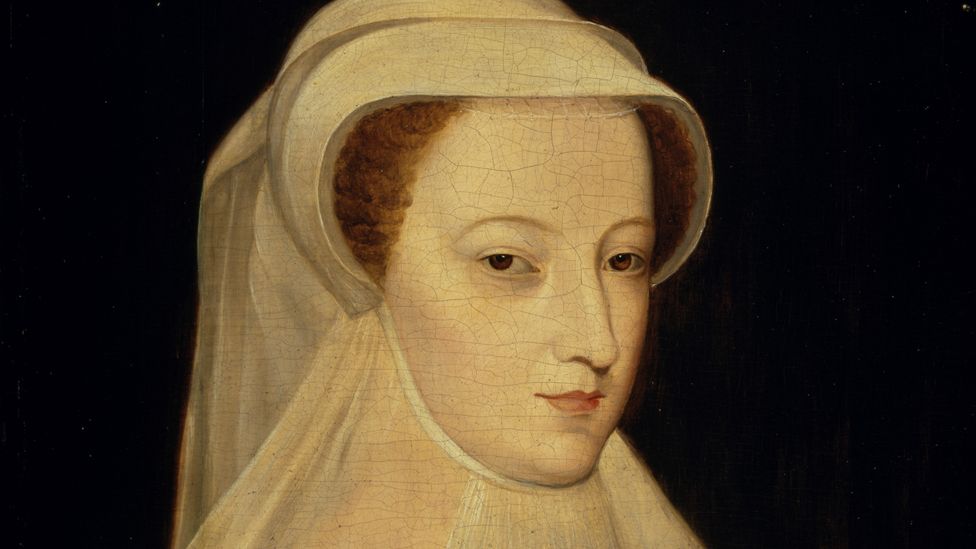 Police are examining a 4×4 saloon which was found abandoned and on fire in nearby Barlavington to establish whether it is connected to the burglary. A spokesman for Arundel Castle Trustees said: "The stolen items have significant monetary value, but as unique artefacts of the Duke of Norfolk's collection have immeasurably greater and priceless historical importance.
"We therefore urge anyone with information to come forward to the police to assist them in returning these treasures back where they belong." Det Con Molly O'Malley of Chichester CID urged people who were in Arundel on Friday evening and saw any suspicious activity around the area of the castle to contact the force either online or by calling 101, quoting Operation Deuce.
"The castle only re-opened to visitors on Tuesday 18 May, so if you were visiting during the past few days do you on reflection recall anyone behaving at all suspiciously?" he said. "If you are offered or hear of anyone offering for sale any of the items stolen, we would also like to hear from you."
Mary was born at Linlithgow Palace in 1542 and became queen when her father died soon after her birth.
However, Mary was taken to France in 1548 and Scotland was ruled by regents. She returned in 1561 to begin her reign as Queen of Scots but was forced to abdicate at the age of 24 after six tumultuous years.
After an unsuccessful attempt to regain the throne, Mary fled to England seeking the protection of her cousin, Elizabeth I. Mary had once claimed Elizabeth's throne as her own and was considered the legitimate sovereign by many English Catholics.
The Scots queen was held in captivity for 18 years before she was executed at Fotheringhay Castle in 1587, at the age of 44. Her son James became king of Scotland and England.