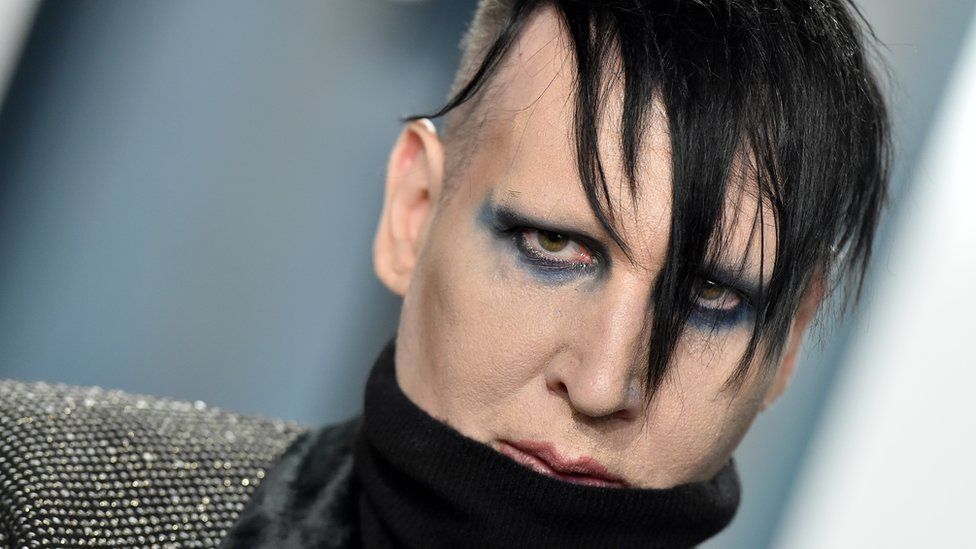 Police in the US state of New Hampshire have issued an active arrest warrant for singer Marilyn Manson in connection with assault charges.
Mr Manson, 52, is accused of two counts of "class A misdemeanour simple assault" involving a videographer during a concert in Gilford in 2019.
In a statement, the police said the singer and his agents "have been aware of the warrant for some time".
But he had made no effort to return to answer the charges, the police said.
The statement from the Gilford Police Department said each charge carries a possible jail sentence of less than year and fine of up to $2,000 (£1,415).
The police added that the alleged assaults "are not sexual in nature".
Mr Manson, whose real name, is Brian Hugh Warner, has so far made no public comments on the issue.
Earlier this month it emerged that Manson's former assistant Ashley Walters was suing the singer alleging sexual assault.
Ms Walters' legal team filed a complaint in California. It claimed Manson was a terrifying and violent boss who told friends they could grope and kiss Ms Walters, and made her work for 48 hours in a row.
Mr Manson's management have "vehemently denied any accusations of assault".
In February, Mr Manson was dropped by his record label Loma Vista Recording following claims by actress Evan Rachel Wood that she was "horrifically abused" by the performer.
Mr Manson has denied the allegations, saying they are "horrible distortions of reality".