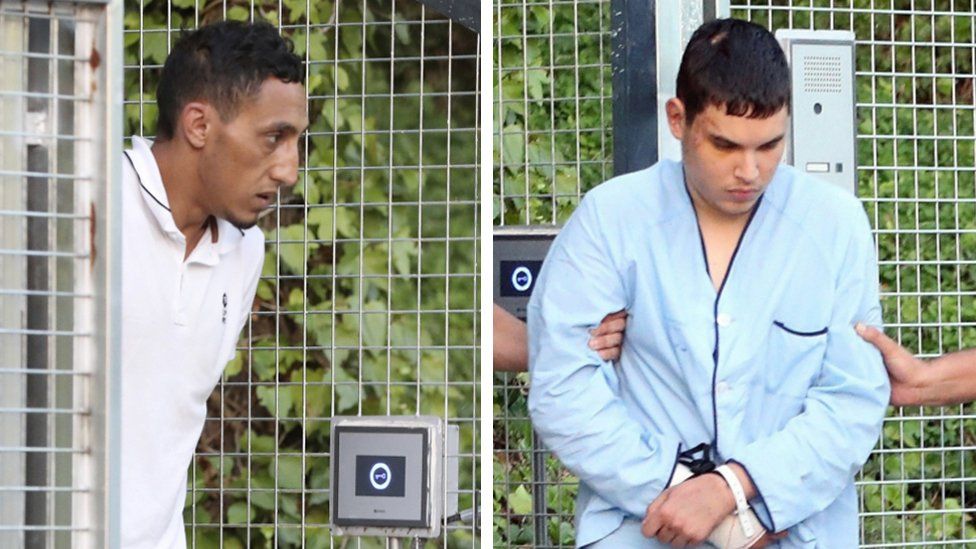 Three men who assisted the perpetrators of jihadist terrorist attacks in and around Barcelona that killed 16 people in 2017 have been jailed in Spain. Two of the group were handed sentences of 53 and 46 years, while a third man was given an eight-year jail term.
One of the perpetrators rammed a van into pedestrians in Barcelona's Las Ramblas tourist area, before a twin attack was launched in a nearby town. The Islamic State group (IS) said it carried out the attacks.
The trio were found to have helped the perpetrators, who were all shot dead by police. Mohamed Houli Chemlal, 24, and Driss Oukabir, 32, were sentenced to 53 and 46 years respectively for offences that included belonging to a terrorist group and manufacturing and possessing explosives.
However, the judges said the pair would not serve more than 20 years behind bars. A third man, Said Ben Iazza, 26, was given an eight-year term for collaborating with a terrorist group.
During the investigation, Chemlal said the cell had planned to target sites like Barcelona's Sagrada Familia basilica. Police also found paperwork relating to Barcelona's Camp Nou football stadium and the Eiffel Tower in Paris.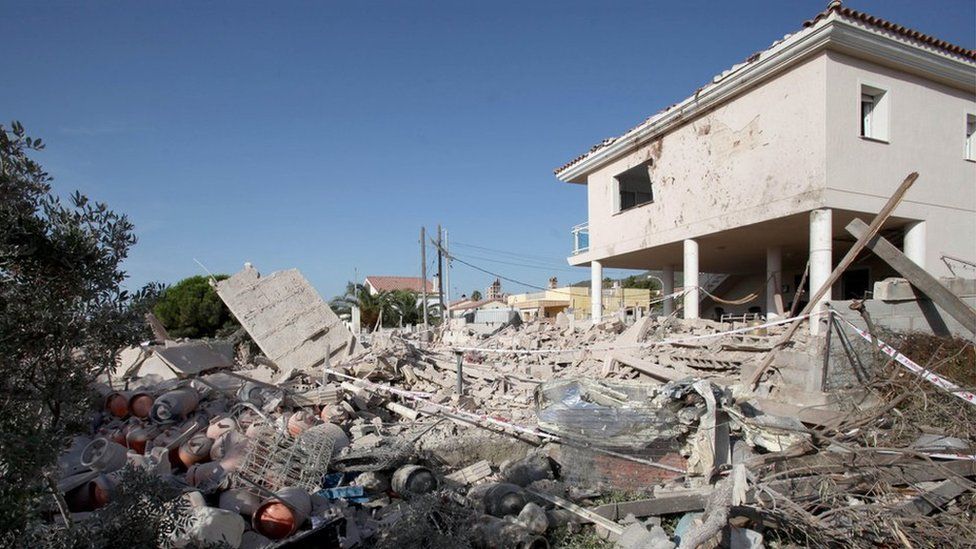 But the charges they were sentenced over relate to an accidental explosion at a house in the small town of Alcanar, which is 200km (124 miles) south of Barcelona, that happened the day before the attacks began.
Explosives and gas canisters were stored in the building, and Chemlal later told investigators the cell had been planning attacks "on an even greater scale".
The material they were planning to use was destroyed in the blast, police said. The explosion also killed the group's leader, a 44-year-old imam.
On 17 August 2017, a rented white van was driven down Barcelona's busy Las Ramblas avenue at high speed. It careered into pedestrians along the packed street which sits at the heart of the city's tourist area.
Fourteen people were killed and more than 100 were injured. The victims included people from Australia, Germany, Italy, Portugal and the US. After driving the van, 22-year-old Abou yaaqoub, then abandoned the vehicle and fled the scene on foot. He later hijacked a car and killed the driver.
The following day, five members of the jihadist cell drove to Cambrils which is 100km (62 miles) down the coast from Barcelona. The launched a knife attack on the promenade and one woman was killed. All five men were shot dead by police. Abou yaaqoub was also killed by police on 21 August after spending several days on the run.