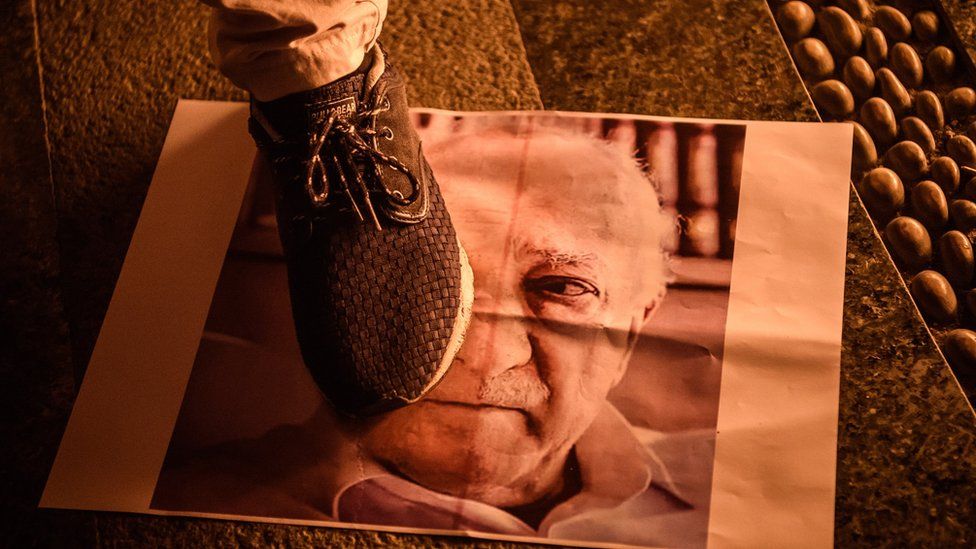 Turkish security services have detained a nephew of exiled cleric Fetullah Gulen overseas and brought him back to Turkey, local media have announced.
Selahaddin Gulen has been accused of belonging to an outlawed organisation headed by his uncle.
The announcement did not say where he was detained. But his wife Serriye, a teacher in Kenya, said in a video on social media that her husband had gone missing in Nairobi in early May.
Turkey's Anadolu news agency published a photograph of Mr Gulen in handcuffs, with Turkish flags on each side of him.
The outlet did not say if his capture – carried out by Turkey's National Intelligence Organisation (MIT) – had been made in agreement with Kenya.
His uncle Fetullah Gulen has been accused of masterminding a failed military coup in 2016 which killed 251 people and injured more than 2,000. Both men have denied any involvement in the attempted uprising.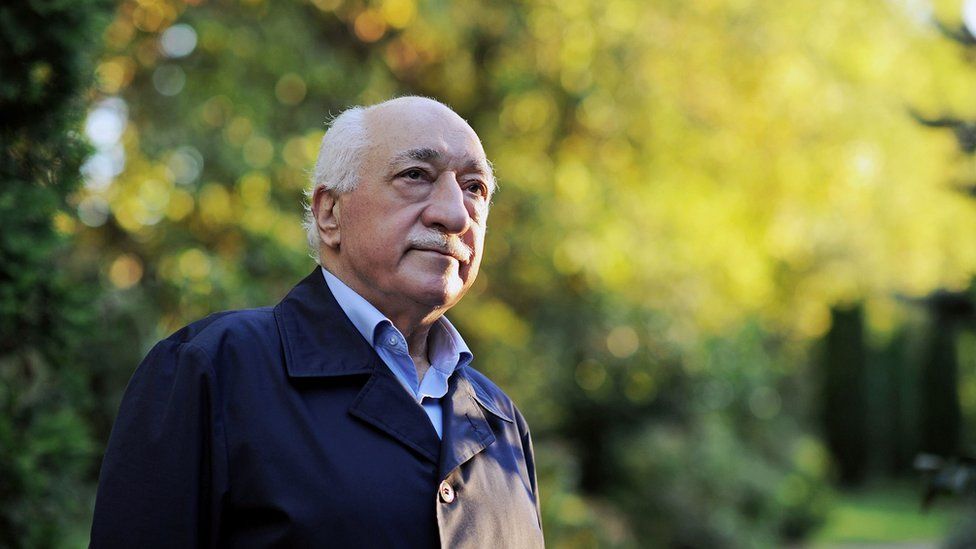 Fetullah Gulen is regarded by followers as a spiritual leader and sometimes described as Turkey's second most powerful man. His Gulen movement runs a network of schools and charities in the US, where the preacher currently resides.
Turkey considers the Gulen movement a terrorist organisation, dubbing it the Fethullahist Terror Organization. Turkish President Recep Tayyip Erdogan has accused Fetullah Gulen of masterminding a failed military coup in 2016 which killed 251 people and injured more than 2,000.
Fetullah Gulen, who denies any involvement, has lived as a fugitive in the US since the attempted coup, and Turkey has lobbied Washington for his extradition.
In the years since, Mr Erdogan has carried out a sweeping purge of state institutions, sacking or suspending more than 100,000 public sector employees, including teachers and judges, who were accused of links to Fetullah Gulen. There have been many trials of alleged plotters and courts have issued more than 2,500 life sentences.
Turkey has also captured dozens of people accused of belonging to the Gulen movement abroad – particularly in Africa and the Balkans. A political crisis erupted in Kosovo after six Turkish nationals were captured there in 2018. Kosovo's interior minister and intelligence chief were both sacked as a result.