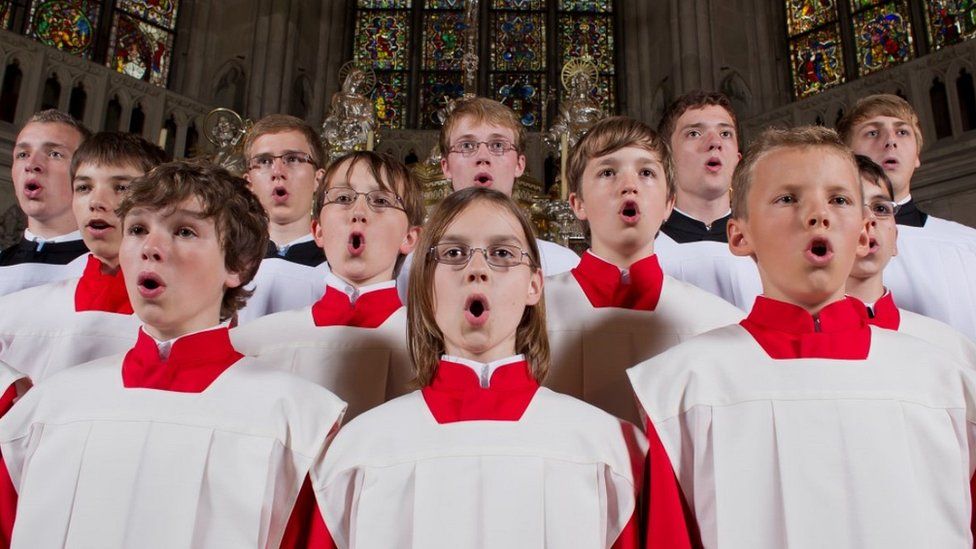 Girls will be accepted for the first time at a church music school attached to one of Germany's most famous boys' choirs – the Regensburger Domspatzen.
The Bavarian city of Regensburg has had a boys' choir at its Roman Catholic cathedral since 975. "Domspatzen" means "cathedral sparrows". Girls trained at the school from next year will join a new girls' choir. The boys' one, which includes men for bass and tenor parts, will remain male-only. Girls will sing at church services too.
The decision to open the Domspatzen high school (Gymnasium) to girls in 2022 was taken unanimously by the governors running it, the cathedral's website reports. "The choir for girls and women will be a new, additional musical pillar in Regensburg Cathedral's music," the statement in German said. Regensburg lies north of Munich in south-eastern Germany.
Boys cannot sing in the choir unless they attend the cathedral school. The statement, quoting the governors, says "increasingly in recent times good singers have not been enrolling at the high school because they prefer to attend a co-educational school". The Regensburger Domspatzen choir has a female high school head, Christine Lohse and the musical director is Christian Heiss, both of whom were appointed 18 months ago.
The leadership change followed a child sexual abuse scandal which rocked the choir with the publication of an official report in 2017, and two further reports in 2019. However, the first allegations of widespread abuse in the choir surfaced in 2010. The local website Regensburg-digital says the numbers enrolling at the cathedral school have declined continuously since 2010.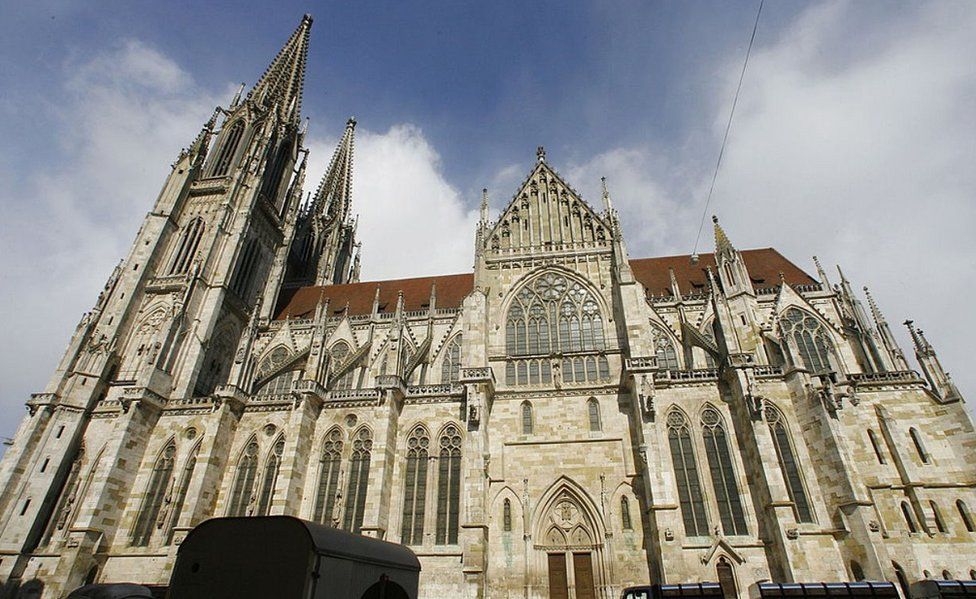 The abuse inquiry found that 547 choirboys had been abused at the Domspatzen pre-school and high school between 1945 and 1992. Headmasters, prefects and teachers were among the 49 alleged perpetrators. In 2019 the Catholic news website The Tablet reported that the Regensburg diocese had paid victims a total of €3.8m (£3.3m; $4.5m) in compensation, with individuals receiving as much as €25,000.
One of those blamed in the inquiry was former choirmaster Georg Ratzinger, elder brother of retired Pope Benedict XVI. Georg Ratzinger, who died last year aged 96, had looked the other way and failed to intervene, according to lawyer Ulrich Weber, who investigated the abuse. The Catholic Church in Germany, as in most other Catholic countries does not allow women priests, unlike the German Protestant Church.