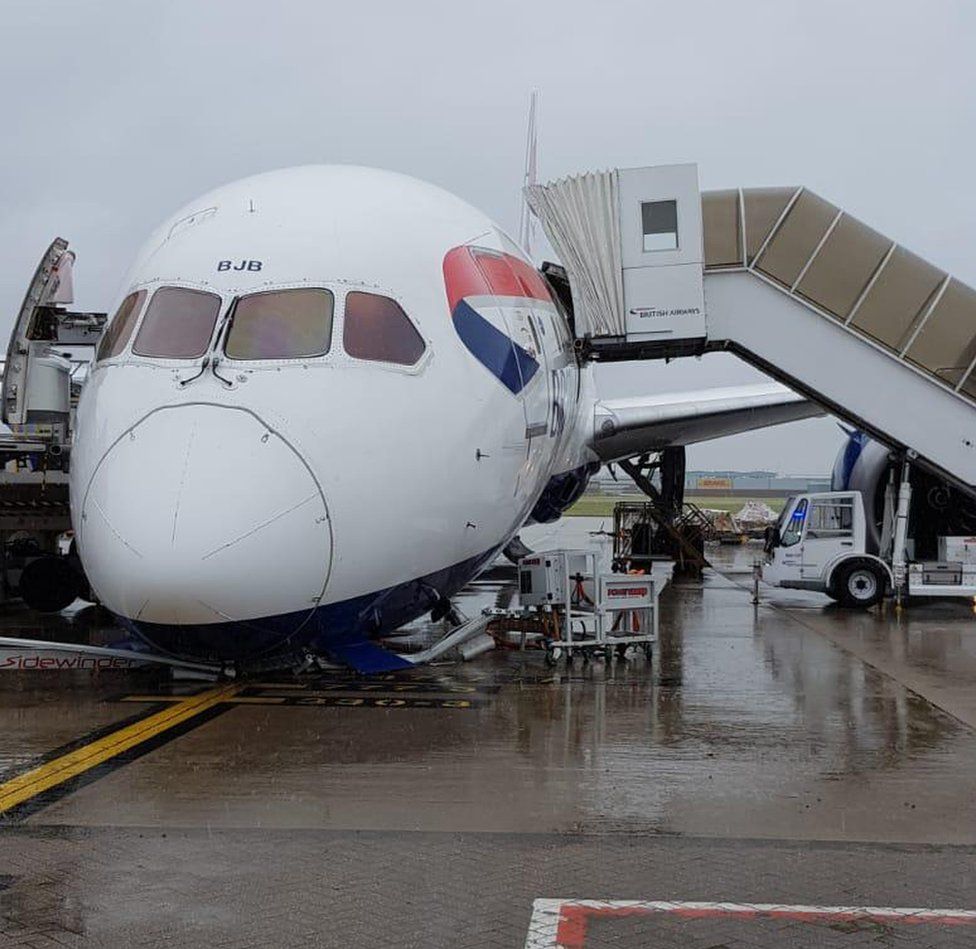 A British Airways plane was damaged when it tipped on to its nose at Heathrow Airport.
It happened while the aircraft was parked on tarmac at the west London airport earlier.
The airline said it was a freight aircraft and there were no passengers on board.
Images on social media showed more than a dozen emergency service vehicles in attendance.
A BA spokesman said: "Safety is always our highest priority and we are investigating the matter."