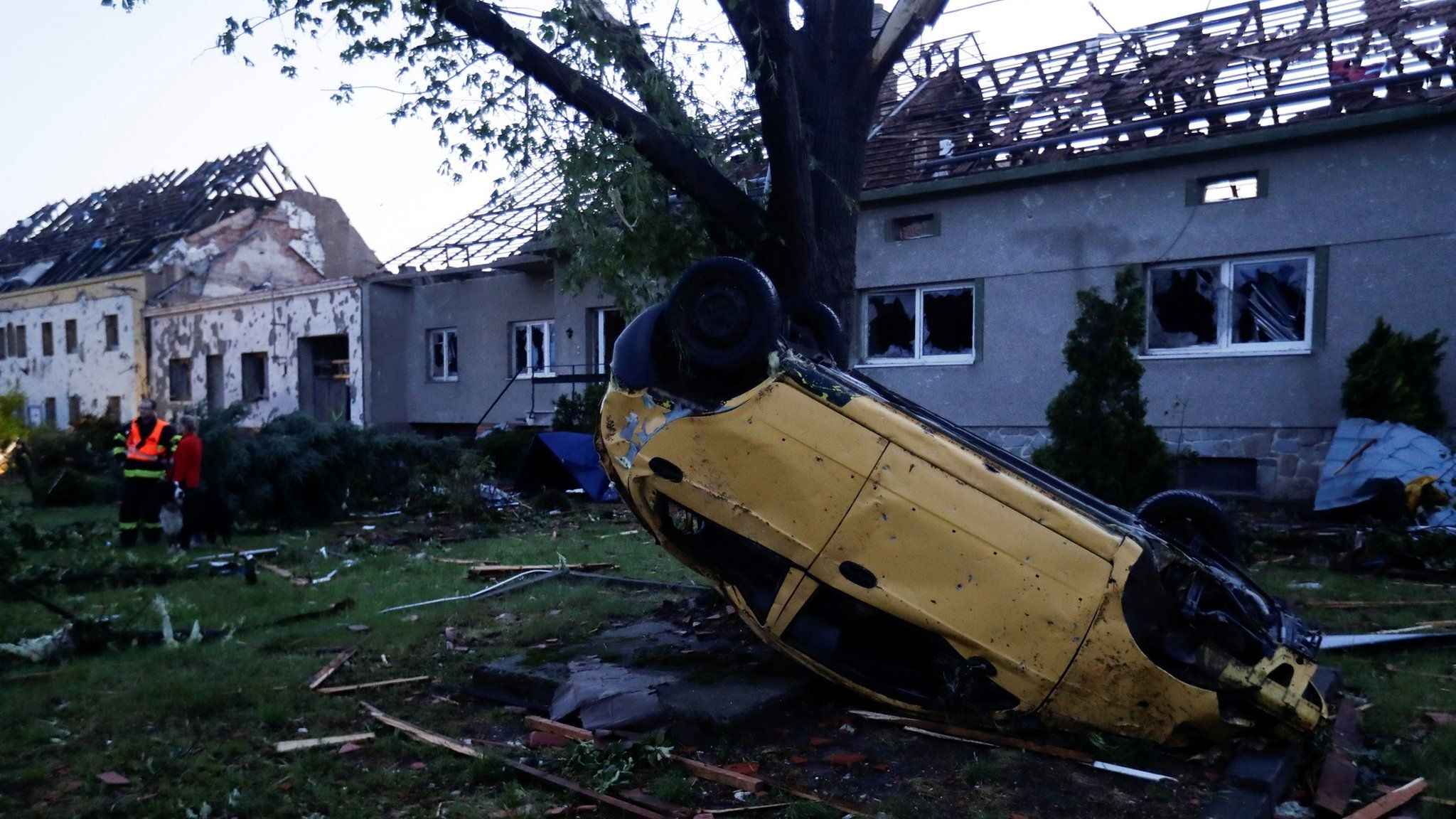 A powerful tornado has swept through several villages in the south-eastern Czech Republic, injuring 150 people and causing major damage, local media say.
Thursday's storm blew off roofs from a number of buildings in the southern Breclav and Hodonin districts, uprooting trees and overturning cars. The worst-hit places looked like a war zone in videos posted by witnesses.
"It's living hell," said South Moravia regional governor Jan Grolich after visiting the area. Rescue teams from across the country and also from neighbouring Austria and Slovakia have been deployed.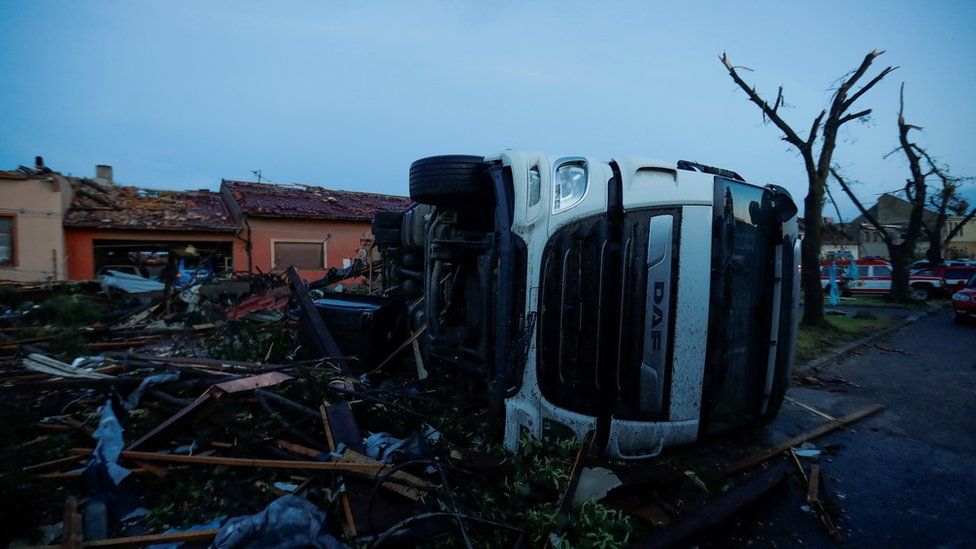 Half of the village of Hrusky was destroyed by the tornado, its deputy mayor Marek Babisz said, according to local media.
"The church is without the tower, the elementary school has no roof and insulation any more, only walls remained from what were houses," he told Czech public radio.
A local emergency services spokeswoman, Hedvika Kropackova, said there had been fatalities and that people were still trapped under debris.
The tornado and hailstones struck the border town of Hodonin, damaging an old people's home and destroying the local zoo.
The situation looked like a battlefield, said Antonin Tesarik, the director of Hodonin's hospital, where up to 200 injured people have been treated.
"It was an apocalypse. There was blood everywhere and helpless people in tears. They saved their lives and lost the roofs over their heads," CTK news agency quoted him saying.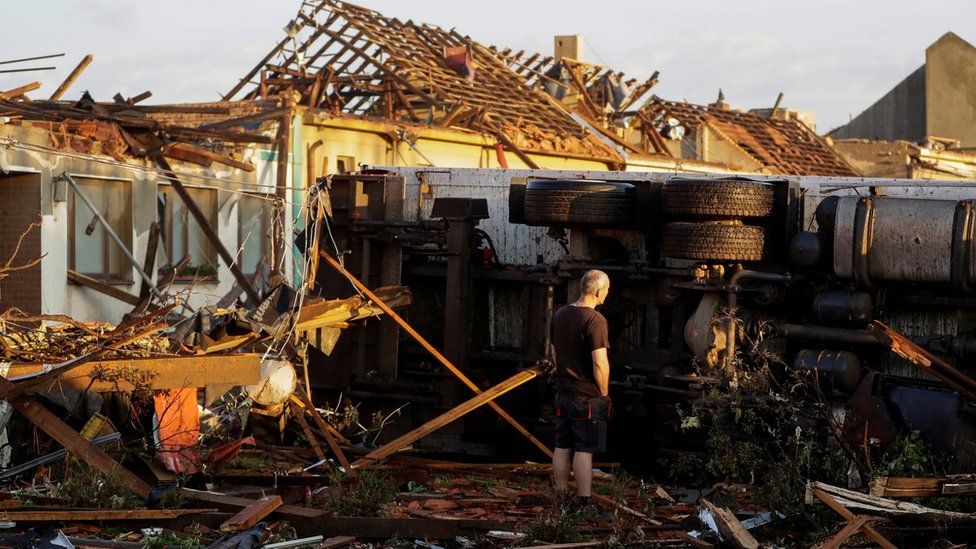 The tornado also caused severe traffic disruptions and power outages, blocking entire motorways and leaving over 100,000 homes without electricity overnight.
In a tweet, Czech Interior Minister Jan Hamacek described the situation as very serious, saying that all available rescue units were being sent to the scene.
The minister, who has arrived in the disaster-hit region, said a state of emergency had been declared.