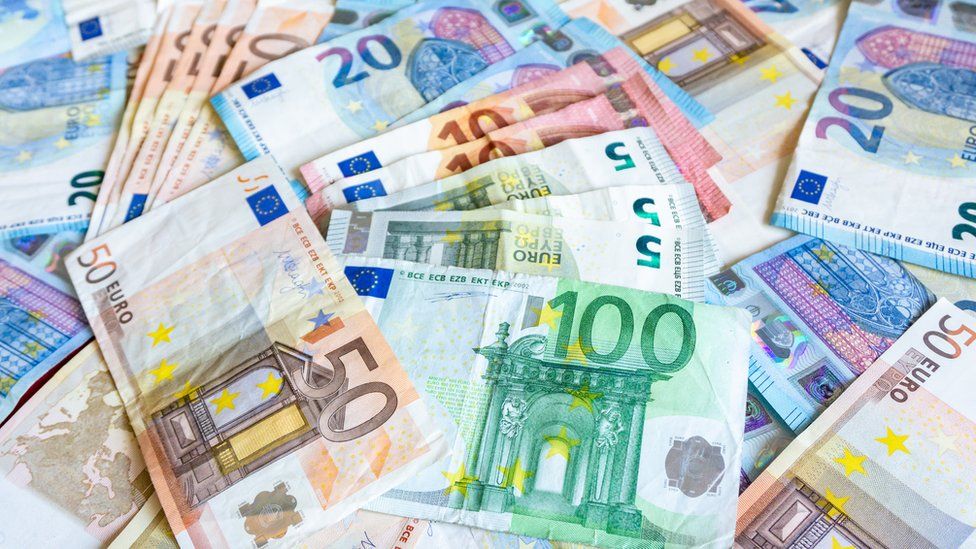 A man in south-western France has found €85,000 (£73,000; $100,000) in a discarded trinket left on the pavement, local media report.
According to Sud-Ouest newspaper, the cash was discovered inside a hollow, elephant-shaped object picked up in the town of Mérignac.
The startled recipient immediately took it, along with the cash, to the police station, the paper says.
The discovery "could be linked with drug traffickers", Sud-Ouest added.
Police have launched an inquiry into the origin of the object and the cash.
The man will not keep the €85,000, which has been placed into a state investment fund.