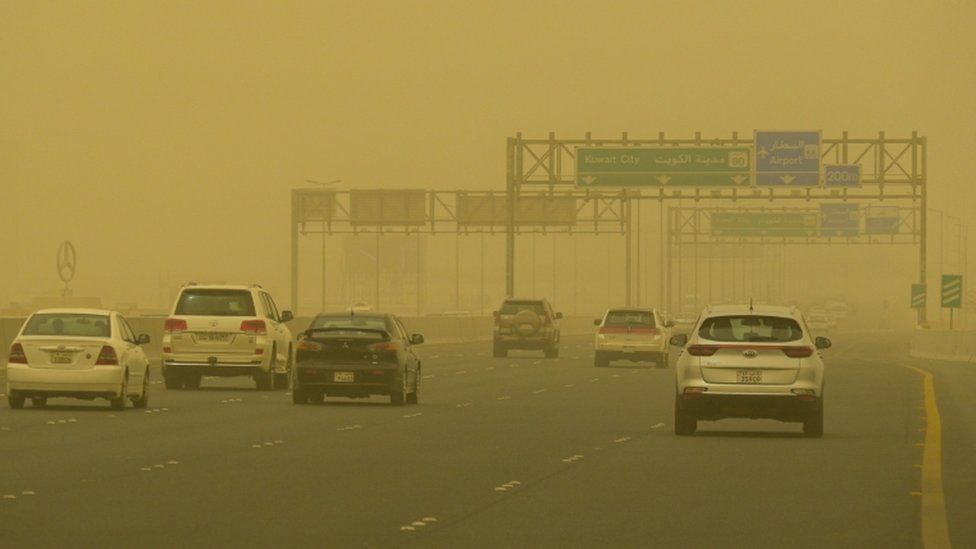 A man has been arrested in Kuwait after posting a video on social media complaining about the weather.
The video, shared on TikTok and then later on Twitter, showed him laughing and swearing about the intense heat and dust while driving through a sandstorm.
Kuwait has been enduring some of the hottest temperatures on earth this year – up to 50C (122F).
The Kuwait Interior Ministry tweeted that the man behind the "offensive" video would be subject to legal action.
Local media has reported that the man, an Egyptian national, will be deported from the country, according to Gulf News.
The tiny gulf nation is heavily reliant on foreign workers, but faces criticism by human rights groups for their lack of legal protections.
Some social media users shared their own videos insulting the weather in support of the man after the clip was shared online.