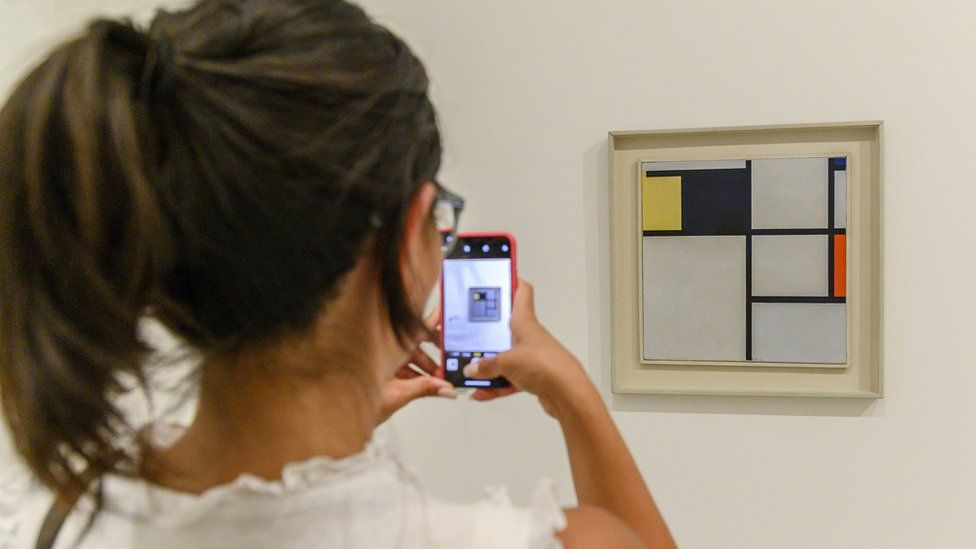 A prominent Portuguese businessman and art collector has been detained by police investigating fraud and money laundering allegations.
Joe Berardo was arrested on Tuesday as police raided several homes and banks.
Mr Berardo, 76, is the founder of a modern art museum – a major tourist attraction in the capital, Lisbon.
He is accused of shifting valuable artworks into a trust to protect them from creditors. Mr Berardo has not commented. He is expected in court in the next two days. The tycoon founded the Museu Coleção Berardo, showcasing major works by Miró and Mondrian, in 2006.
Authorities began a criminal investigation two years ago after three Portuguese banks filed a lawsuit against him aimed at recovering nearly €1bn (£860,000; $1,2bn) in debt.
Mr Berardo had told a parliamentary committee in May 2019 that he had no debts in his name and that the loans he had requested were for companies he was linked to. The museum's art collections were subsequently seized as collateral. On Tuesday, police conducted more than 50 searches for evidence at private homes and banks across the country.
In a statement, prosecutors said the business group under investigation had been lent more than €439m from state bank Caixa Geral de Depositos (CGD) but allegedly breached contracts with it. Two other banks lost similar amounts.
The statement also criticized CGD, saying its procedures for granting the loan and the subsequent recovery process did not meet "good practices and may constitute the practice of crime".
CGD has not commented on the prosecutors' statement either.