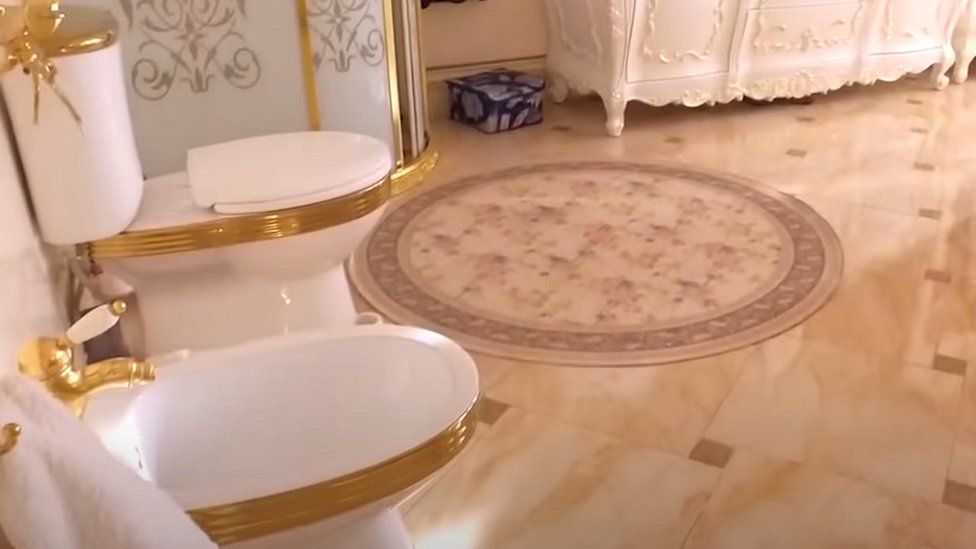 A gilded toilet and other luxuries were found in a mansion raided by Russian investigators, who say they busted a gang of corrupt police.
The Investigative Committee (SK) website has a video showing extravagant interiors in a huge mansion, among many properties raided.
Col Alexei Safonov, head of traffic police in the southern Stavropol region, was arrested with six others.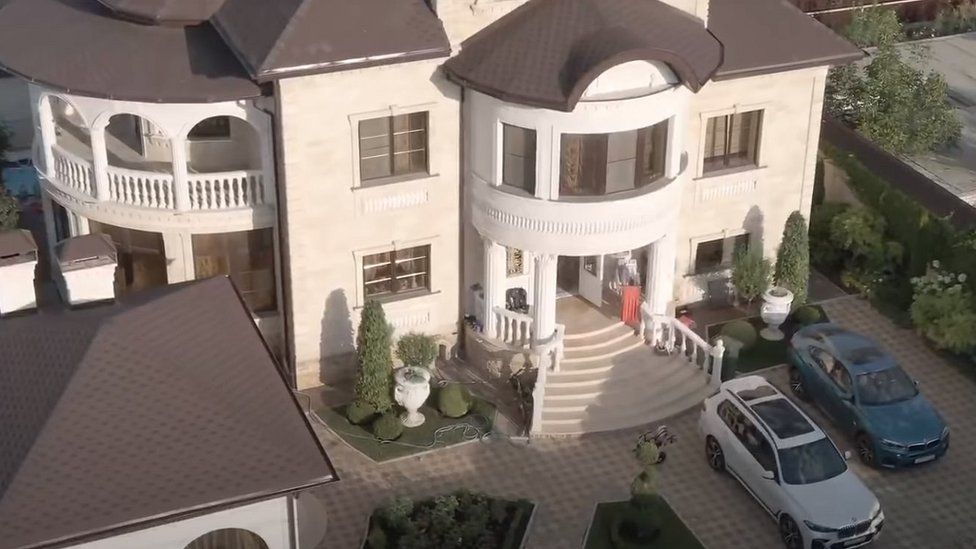 Traffic police allegedly took bribes for issuing fake permits to businesses.
The permits allegedly enabled drivers to pass through police checkpoints with unauthorised cargoes of grain and building materials.
The accused have not yet commented on the charges.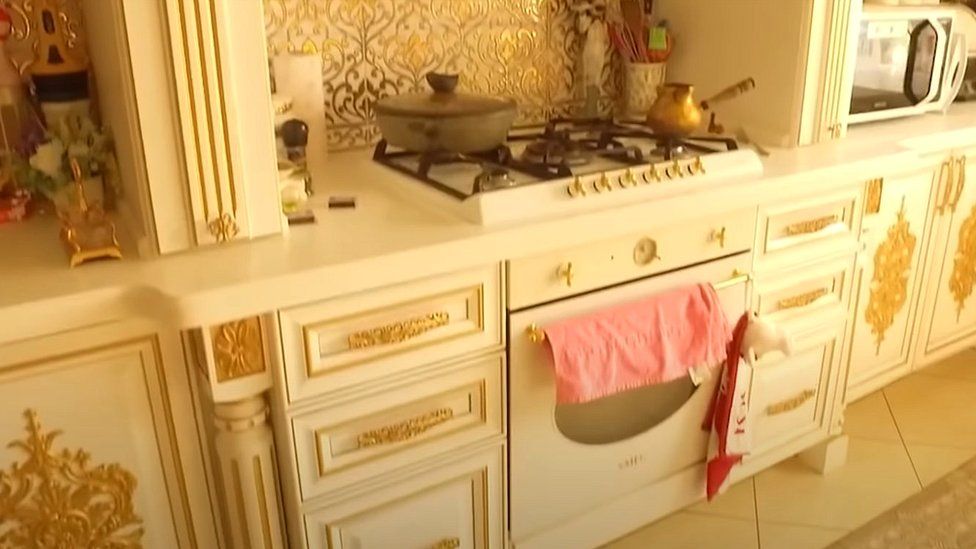 Police forces across Russia's North Caucasus were involved in the anti-corruption operation. The SK says it conducted about 80 searches, including in traffic police offices and seized large quantities of cash, as well as luxury cars.
The SK – a Russian state body modelled on the US FBI – says Safonov's gang pocketed bribes over several years, worth more than 19m roubles (£187,000; $255,000).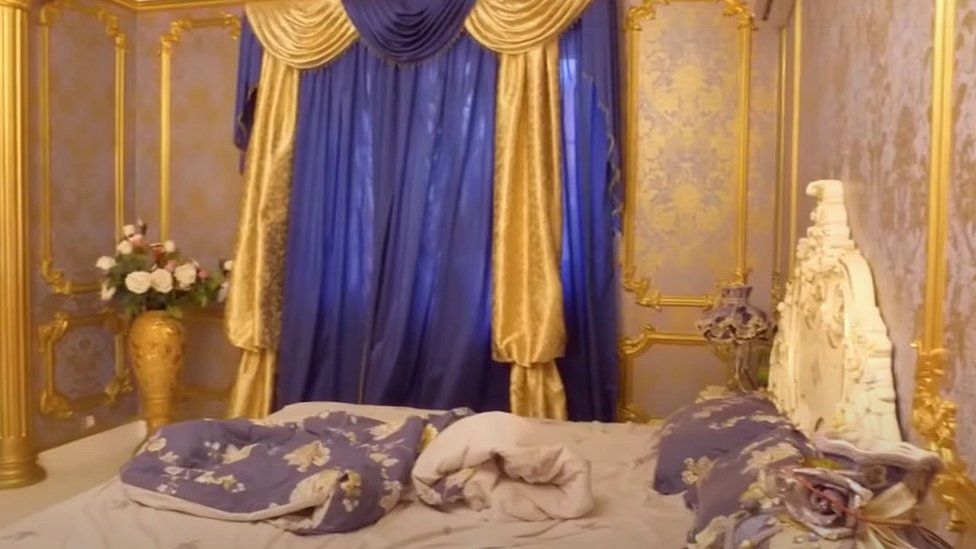 Safonov could face up to 15 years in jail if found guilty. His predecessor Alexander Arzhanukhin was among those arrested.
Alexander Khinshteyn, an MP in the pro-Kremlin United Russia party, said more than 35 traffic police officers in the region had been detained.
"In essence, a real kind of mafia has been operating in Stavropol, profiting from everything: from black market number plates and cargo permits, to deliveries of sand," he wrote on the Telegram messaging app.