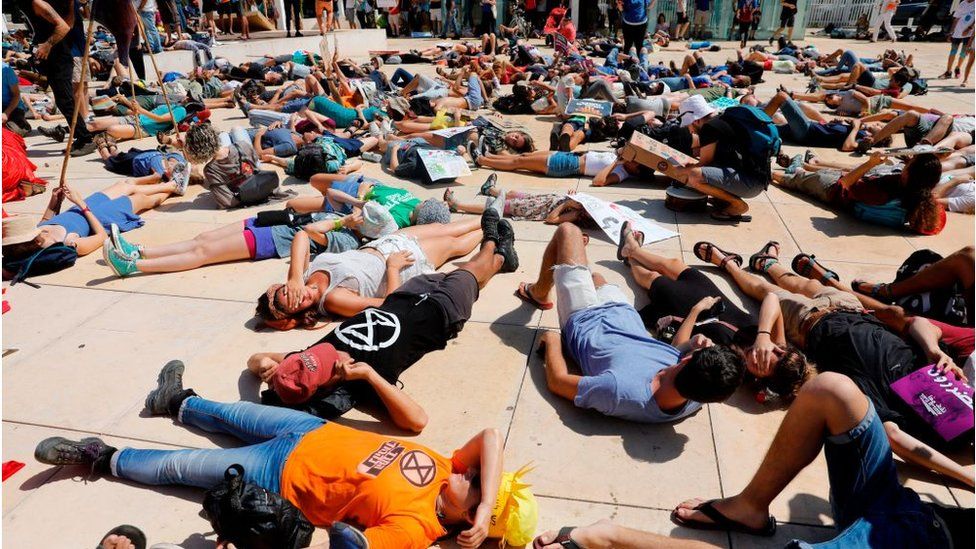 Israel will cut carbon emissions by 85% from 2015 levels by the middle of the century, its government says.
Its prime minister said the decision would help the country gradually shift to a low-carbon economy.
Targets include cutting the vast majority of emissions from transport, the electricity sector and municipal waste.
But critics want more ambitious targets for renewable energy and bigger economic incentives for change.
The world has already warmed by about 1.2C since the industrial era began, and temperatures will keep rising unless governments around the world make steep cuts to emissions.
But Prime Minister Naftali Bennett said the move would lead to a "clean, efficient and competitive economy" and put Israel at the forefront of the battle against climate change.
Israel's targets were in line with the 2015 Paris climate agreement – a legally binding international treaty on climate change adopted by nearly 200 countries.
It aims to keep global temperatures below 2.0C above pre-industrial times, and if possible below 1.5C above pre-industrial times.
Israel signed the Paris climate deal. It has set itself an interim goal of cutting emissions by 27% by 2030.
Under President Donald Trump the US pulled out of the deal but President Joe Biden has recommitted to it.