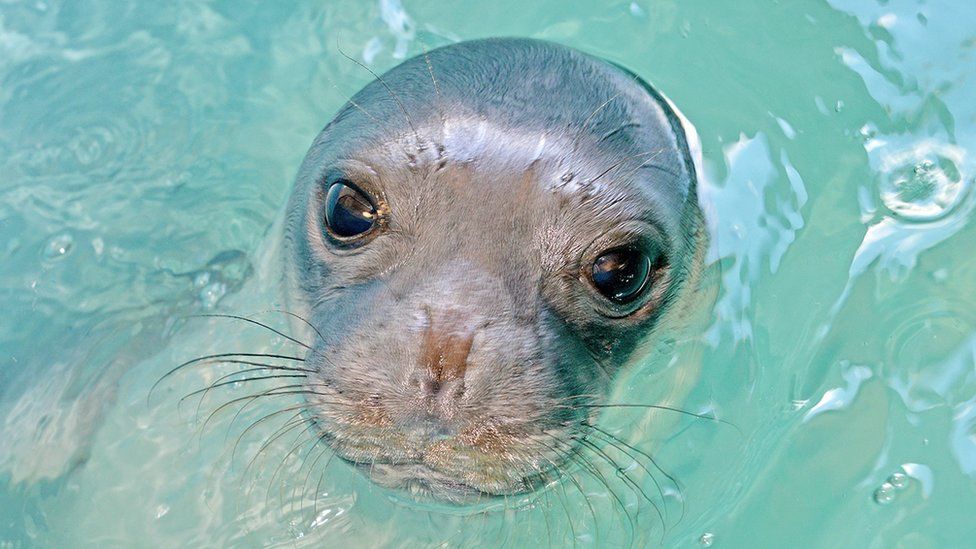 Shocked wildlife lovers are swapping memories of a beloved rare seal and calling for justice after it was killed off the Greek island of Alonissos.
Greek authorities are searching for the killer of Kostis, a Mediterranean monk seal, which became the island's symbol.
Kostis was named after the fisherman who saved it after a storm in 2018.
A Greek seal charity which looked after Kostis for several months as a pup thinks it was killed with a spear gun.
The endangered seals are protected under Greek law.
Kostis was "executed at close range with a spear gun", said the charity, MOM.
The spear probably came from a boat, spokesman Dimitris Tsiakalos told reporters.
The charity urged anyone with information to contact police, and says it means to sue the killer.
After being rescued, Kostis was released into the National Marine Park of Alonissos and Northern Sporades.
On Facebook, users have been sharing memories of seeing the seal off the coast of the island and calling for the killer to be brought to justice.
There may be fewer than 700 Mediterranean monk seals in the wild, with almost half living in Greece.
Mediterranean monk seals are now regarded as endangered, not critically endangered, but researchers warn their survival is "far from secure".