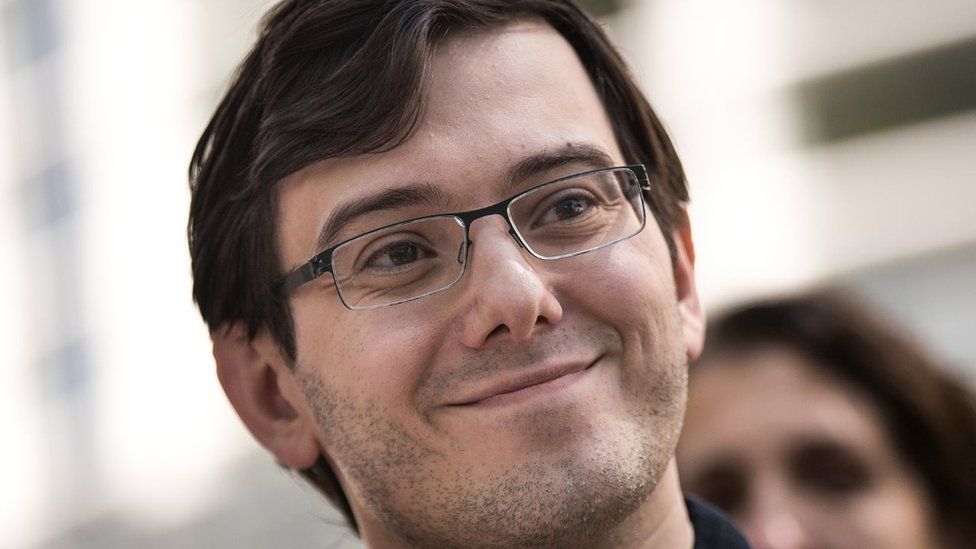 The US government has sold a one-of-kind Wu-Tang Clan album previously owned by a drug firm executive once dubbed the "most hated man in America".
Martin Shkreli, who became notorious for hiking the price of a life-saving drug, bought Once Upon a Time in Shaolin for $2m (£1.4m) in 2015. The hip-hop record was marketed by the Wu-Tang Clan as a unique piece of art. Shkreli handed it over to US prosecutors in 2018 after being convicted of defrauding investors.
Its sale means the former drug firm executive had now fully paid off a $7.4m forfeiture deal, acting US Attorney Jacquelin Kasulis said in a statement.
However, due to a confidentiality agreement with the buyer, prosecutors did not say who had since bought the album from the US government, or for how much.
Shkreli's lawyer told news outlet CNBC that the sale price was "substantially more" than what his client had paid for it.
Wu-Tang Clan began working on the album in the late 2000s, and it took six years to complete. Recorded in New York City and produced in Marrakech, it includes appearances from pop artist Cher and Game of Thrones actress Carice Van Houten.
Feeling that the value of music had been cheapened by online streaming and piracy, the group decided to release one copy of the album, "adopting a 400-year-old Renaissance-style approach to music, offering it as a commissioned commodity".
It includes a hand-carved nickel-silver box and a leather-bound manuscript containing lyrics and a certificate of authenticity.
After learning that Shkreli had bought the album, the group decided to donate "a significant portion" of their proceeds to charity, Wu-Tang member RZA told Bloomberg.
Shkreli had made headlines back in 2015 after he founded Turing Pharmaceuticals, bought anti-parasitic drug called Daraprim and raised its price by 5,000% to $750 (£540) per pill.
The medication is used to treat Aids patients, the pregnant and elderly. Price gouging is not illegal or even unusual in the US pharmaceutical industry. But Shkreli became a poster boy for corporate excess, and was dubbed "Pharma Bro" and the "most hated man in America".
In December 2015, he was charged with securities fraud charges and looting millions of dollars from two hedge funds he operated. He was convicted of those charges, as well as scheming to prop up the stock price of Retrophin, the drug company he founded in 2011.