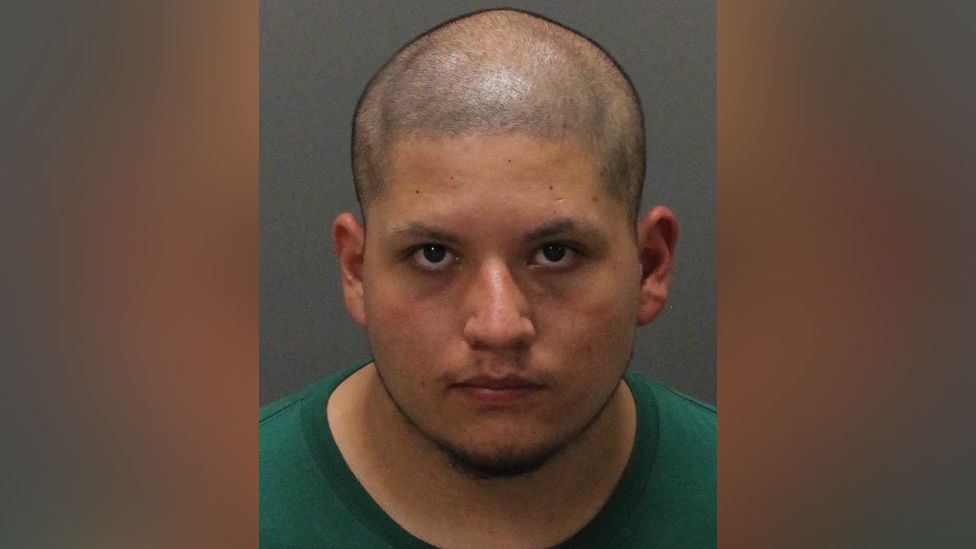 A TikTok star has died after he and a friend were shot at a southern California cinema, according to police and his family.
Anthony Barajas, 19, was at a cinema in Corona with Rylee Goodrich, 18, on Monday 26 July when they were both shot in the head.
Rylee was pronounced dead at the scene, and Anthony had been on life support after the shooting.
On Saturday 31 July, Anthony's family confirmed his death. Corona police said the attack was "completely unprovoked".
The suspected shooter, Joseph Jimenez, 20, appeared in Riverside County Superior Court on Friday.
He was charged with the murder of Rylee Goodrich and attempted murder of Barajas. He didn't enter a plea, and the trial was postponed.
Police are working with prosecutors to add a second murder charge against him, Jimenez would be eligible for the death penalty if convicted as charged.
Speaking to reporters last week, Cpl. Tobias Kouroubacalis said: "The victims were shot without any kind of prior contact."
Known online as itsanthonymichael, Anthony nearly a million followers on TikTok. His followers have paid tribute on the social platform.
In a statement, Anthony's family said: "From his quick smile to his compassionate heart, Anthony's presence was a gift to all who knew him."